5 Best Ecommerce WordPress Plugins
There are dozens of ways how you can build your ecommerce site. Which way you choose mainly depends on your priorities, budget, and IT skills.
With WordPress, the sky's the limit when it comes to site design and functionality.
Unlike Shopify or Bigcommerce, on WordPress, you have to be tech-savvy and to spend some time to get the site running. It might take a week or so. But as the benefit, you get the cost saving and the huge flexibility that seldom of e-commerce platforms can be proud of.
Once you've made your decision on WordPress, the next challenge is to find the right set of plugins that would help you to develop and maintain your ecommerce business. On WordPress, there are tons of alternatives for everything you can imagine and that can be frustrating in the beginning.
Check out these five plugins that are of great quality, totally compatible and will help you to benefit from your business.
1. Omnisend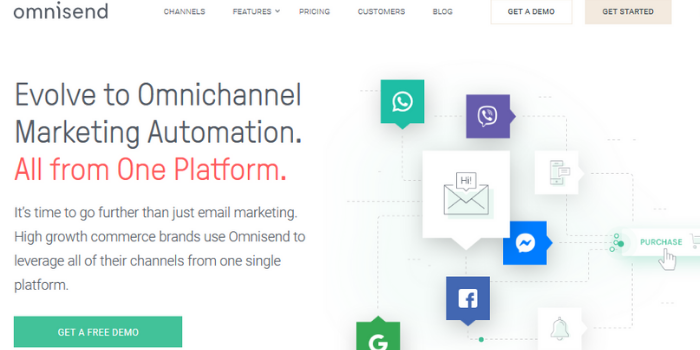 This tool can cover your business marketing needs starting from email capture for the contact list, ending with sophisticated marketing automation scenarios and omnichannel approach via text messages, social media, Google ads, etc.
Although Omnisend offers many advanced features and functionality, I see it a perfect fit for beginners as well.
First of all, the user interface is intuitive and very easy-to-use. You don't need years of experience of using such kind of platforms to understand how the tool works.
The second reason is that Omnisend guys have done a lot of work for you – they offer the myriad of ready-made signup forms, email messages, text messages, etc. Nice images, designs, and effective copywriting are already there. In many cases, you can just launch a ready-made marketing message, if you have doubts about what to say to your customer in that case.
The third, on this platform, you will be able to try out the features and marketing strategies used by big players. Unlike generic email marketing tools, Omnisend empowers you to send uninterrupted messages via multiple channels according to the previous customer behavior and provide them with superior customer experience.
All in all, no matter whether you are looking only for a tool for email capture and a monthly newsletter or for comprehensive marketing automation features, Omnisend will cover your business needs and give space to learn and improve your marketing strategy.
2. Woocommerce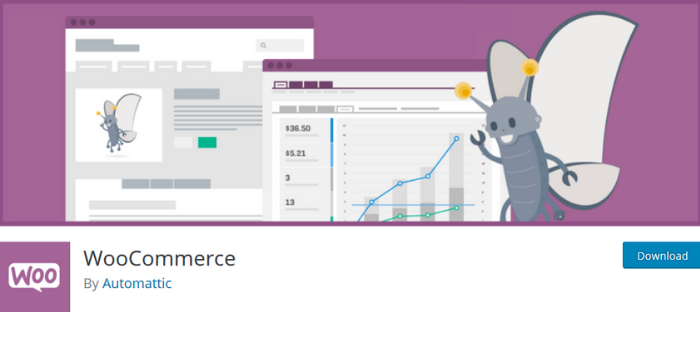 Woocommerce is one of the leading platforms for ecommerce across the globe. According to Built With trends, 22% of ecommerce sites use Woocommerce technology. Why is that?
Woocommerce represents design and functional flexibility. Unlike Shopify, the second leading platform (19%), on Woocommerce, you can definitely build a unique-looking site.
It is a huge open source platform. A lot of developers and designers have built a plethora of themes that fit the WordPress website as well as ecommerce site on Woocommerce. What is even better, there are themes specifically tailored for Woocommerce. In fact, you will be able to choose a design from thousands of options. Many of them are free, others can cost you $10-100. But before buying the theme, make sure that its' developer is active and will provide you with assistance if something goes wrong with applying it onto your site.
Using extensions you can set up marketing automation, reward programs, social selling. Although Woocommerce plugin is free of charge, for some extra extensions you may need to pay.
Woocommerce works great with Omnisend, Veeqo, Member Press and other ecommerce extensions on this list.
3. Veeqo
If you sell on multiple channels, Veeqo is a solution that you definitely need. This plugin is for inventory, order and shipping management on Woocommerce.
Veeqo allows you to manage your inventory and centralize your shipping process by synchronizing multiple sales channels (eBay, Amazon, Etsy) on one platform.
You may also manage orders, edit product listings, buy from suppliers, generate shipping labels in bulk for any of your orders from any of your selling channels, etc.
Veeqo helps retailers save time, not to miss an order, and avoid out-of-stocks or overselling.
I have to admit, this tool is expensive for e-commerce beginners. It starts at $595/month. On the other hand, if you generate 10-20 orders per month you don't need the order management system yet. It's doable without automation.
When the number of orders increases, the Veeqo fee starts to be reasonable. Plus, these guys provide great support, you can book a free demo before starting to use this tool.
4. Yoast SEO
Yoast SEO is a well-built WordPress plugin that optimizes your site for search engines and, by analyzing your content, helps to improve your site's look and readability to your customers.
This plugin is very popular on WordPress. It's because it does what it says.
Like all freemium tools do, with a free version of Yoast SEO you won't get many features. It will help you to check the readability of the content, find outdated content, provide with a preview on Google search, optimize the site for one keyword.
For optimization for unlimited keywords, full support, internal linking suggestions, etc., Yoast SEO will ask you to pay a single-time fee of $80.
However, this tool has a great reputation and the effectiveness of this is proven by time and numerous happy customers. So if you look a tool to optimize your website for search engines, Yoast SEO is definitely the one.
5. Member Press
If you consider having content on your site available for customers only, or you are going to sell digital products that have to be purchased before getting available, the MemberPress plugin is right for you.
First of all, this tool is compatible with all WordPress themes as well as payment gateways, and it's really easy to set up. Plus, these guys provide support if you still need it.
MemberPress empowers you to restrict access to pages, posts, categories, tags and almost any other files existing in your WordPress site. So you will be able to create special subscriptions and exclusive content for your registered audience.
This tool is also great for maintaining promotions and giveaways. It has nice coupons and pricing pages working out of the box.
The pricing plan starts at $129 per year.
Wrap Up
These five plugins can help you maintain the daily tasks, reach your targeted audience, build an exclusive content, etc. They are comprehensive, fully compatible, and provide support. So they are definitely the ones that you should give a shot to while building your e-commerce business on WordPress. Have you tried better alternatives to the ones on my list? Give them a shout out just below.