Using the Shape Builder Tool
Learning how to combine shapes to make complex shapes is an essential part of knowing how to use Adobe Illustrator. There are many different ways to make and combine shapes in Adobe Illustrator. You can group them together, you can draw them with the Pen Tool, or you can combine them into one single shape. Knowing which tools to use to save you time when creating complex shapes can make you more productive, and enable you to work faster. In the video below, I'll show you how to use the Shape Builder tool in Adobe Illustrator.

When creating complex shapes in Illustrator, you can use different shapes together to form one shape. Instead of tediously drawing your complex shape with the pen tool, you can combine several shapes together to create the complex shape that you're looking for. The shape builder tool makes it easy to combine shapes into one custom shape. Simply by clicking and dragging your mouse, you can combine overlapping shapes. This enables you to combine the parts that you want to, without including the pieces that you don't want. By holding down the Alt or Option key, you can subtract shapes from your selection. This makes it easy to trim parts of the shape away that you do not want.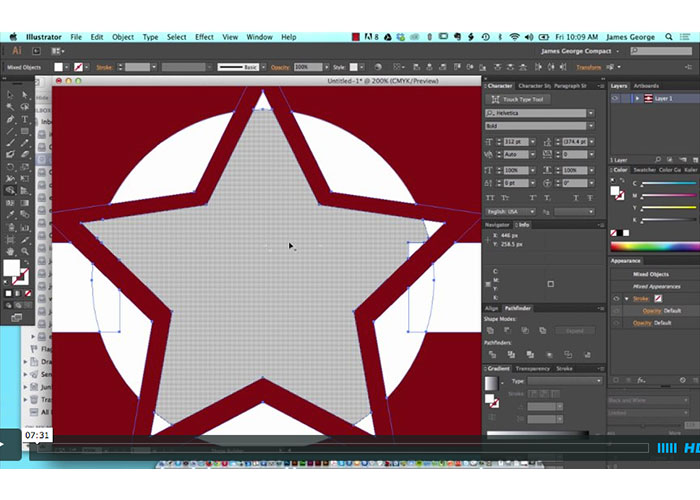 What do you think about the shape builder tool? Was it easy for you to get the hang of it? I'm sure that you noticed how quickly you could create amazing custom shapes by using the shape builder tool. By using the Alt or Option key to trim your shapes, you save a lot of time.  If you have any questions about the shape builder tool, or you have any tips that you might want to add, leave your thoughts in the comments section below.