Great Free Fonts
You can never get enough great free fonts. Having a library of fonts that are are high quality will allow you to create killer font combinations. It seems like every day, new amazing free fonts are being made available by designers who are trying to make a name for themselves. I have compiled a list of 27 great free fonts that you can use in your designs.
Oil Can is a great vintage-inspired font that has a nice thin and thin offset.
Nautilus is probably one of my newest favorite free fonts. The swirly script is really sophisticated and beautiful.
I like the edginess of this font. I think it looks better as large display type. For example, you might use it as a bold headline, or a title.
Kaffeesatz comes in 4 weights and is used a lot in web design. I love using this one for headers.
Langdon is a powerful, bold free font that is useful for a variety of purposes. It's simplistic, clean, and sensible.
League Gothic is one of my go-to free fonts that I use very often. It is bold, tall, and easy to read. Personally, I think this is a very well-crafted font.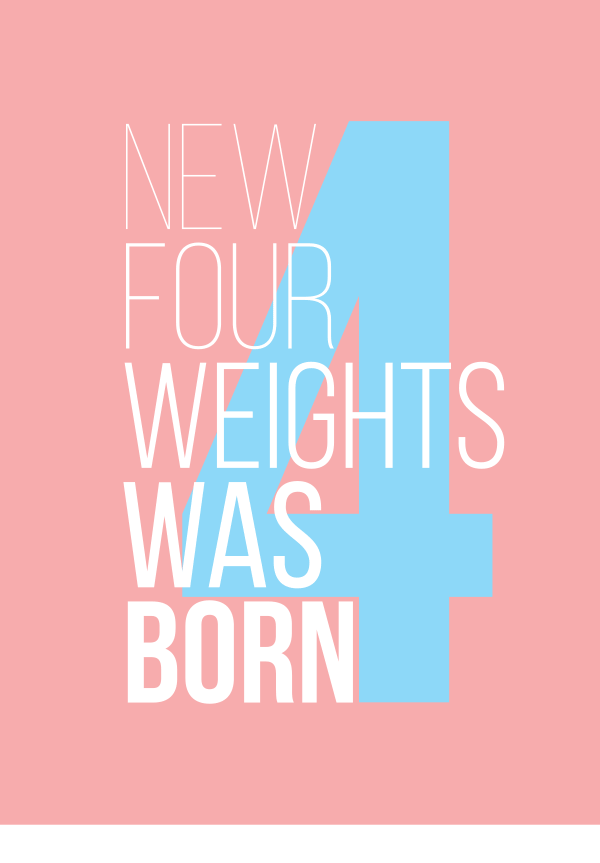 Bebas Neue has always been one of my personal favorites. When they added 4 new weights, I thought I'd died and gone to heaven. Now, you have thin weights for contrast, which gives you the ability to create killer contrasting font combos.
Bemio is a staple of bold free fonts. Often used in logos and headlines, this font has a strong presence. The rounded areas soften the blow of this very bold font.
Chunk Five is a slab serif font that was an immediate success when it was created. It's a bold typeface that stands for stability.

From dotted, to thin, and even round, Ostrich Sans is a versatile font for a multitude of purposes.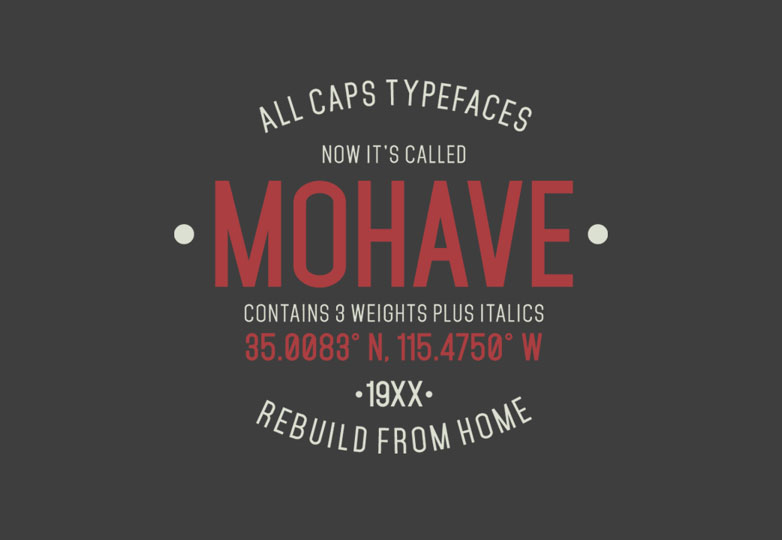 Mohave is a recent entry in the journals of typography, with a rigid, tall presence, you'll use this one a lot for display purposes.
Dekar is a thin typeface that is great for technical work and science documents. For example, you might use these in diagrams or infographics.
Infinity, like Dekar, is great for technology, diagrams, infographics, etc. I like it so much, I used it for my own design studio's logo.
I liked Bariol so much that I bought the full font. The 2 free typefaces are great, but if you want to maximize the versatility of this awesome typeface, you need all of its weights.
Bazaar just looks vintage by design. Any time you want to create a vintage style logo or typographic design, Bazaar is my font of choice.
A big, bold slab serif font, Bevan and Chuck Five are closely related.
Blanch is an interesting font with a few variations. I like the condensed look, and the inline versions are great for balancing out the thin versions.
Legion Slab is a popular slab serif typeface. It's not too bold, and has a tall x-height.

Franchise is another one of the popular free fonts available for bold displays.

Homestead is a great free font with several different versions. A few of them are just pieces, which are meant to be layered together to form your own unique design.

Governor has a bold, almost retro feel, and is suited for display purposes.

Airplane has a retro, metro vibe that looks great in logos and headlines.
A unique font with an extra bold, rounded look. You'll use this one more than you'd think. The slightly rounded corners soften the impact of this bold font.

Bold, stylish, and elegant, Carton is a great free font for just about anything you can imagine.

Mission Script is a beautiful stylish script font that looks great paired with a sans serif font, such as Mission Gothic.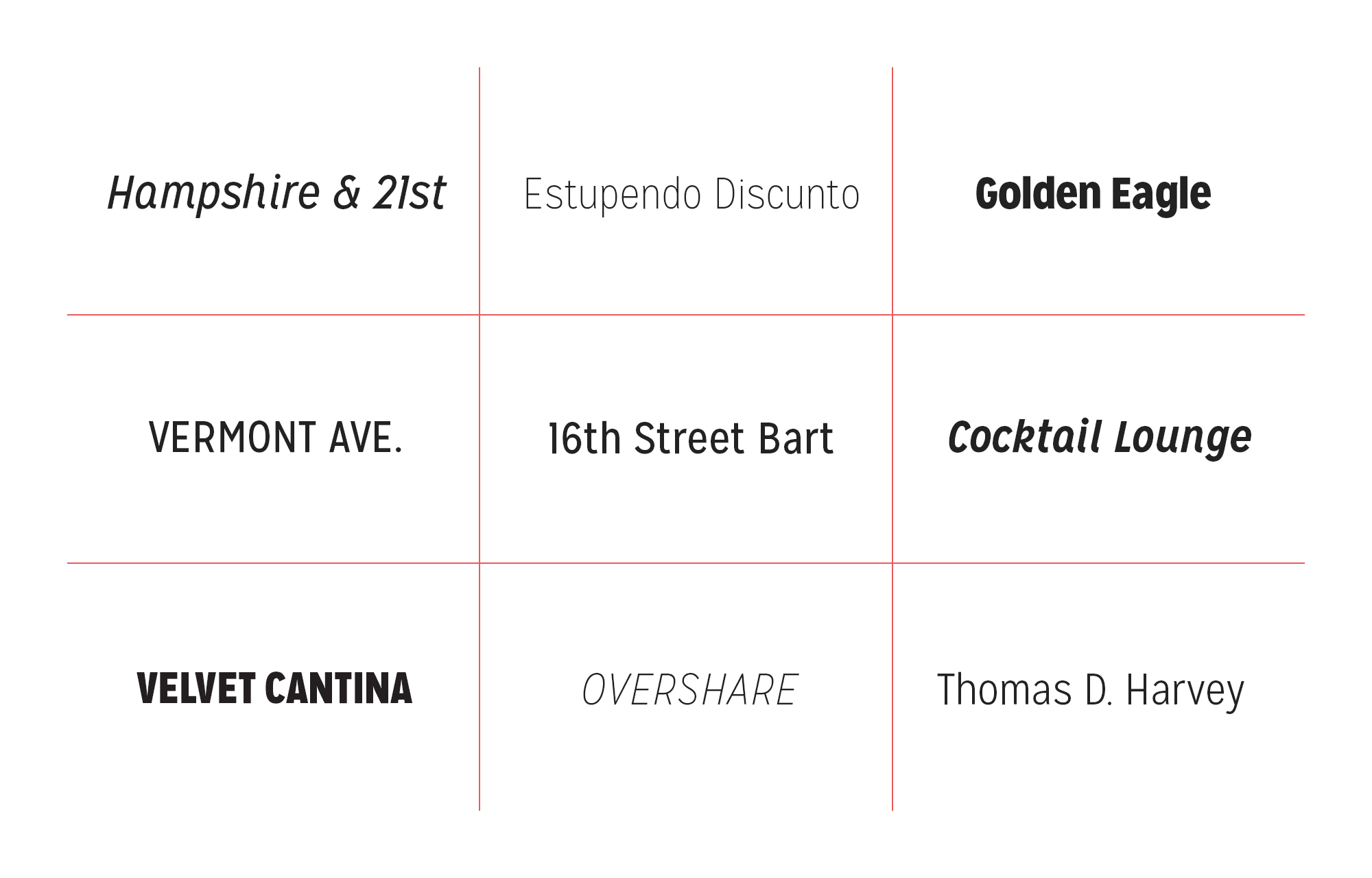 Mission Gothic was made to pair with Mission script, which is awesome, because you can't have a script font as your main body text. It is great that Mission Gothic was made to go with Mission Script, which creates a killer combination.
A slab serif font with multiple weights, Klinic Slab is great for a multitude of purposes. Having multiple weights allows for some contrast and variation in your work.
Conclusion: Great Free Fonts
Which of these are your favorites? Maybe there's one that is new that I have missed? I love to collect new free fonts, especially if they are unique or they're well made. If you have anything to add, feel free to leave your thoughts in the comments section below.
Bonus: If you have any suggested font combos with the fonts listed above, everyone would love to hear them!