WordPress Form Plugins
In most cases, the WordPress form plugins are usually underestimated in terms of functions within the world of plugins since many developers have relegated contact enquiries and forms to simple forms and email tags. However, communication with visitors is very important and a very important ingredient of how an effective website is built. It is not really about what a form is needed for; a wonderful plugin will accommodate all your communication needs as the site keeps growing and different demands of visitors and users of the site are met.
You must know how to have a WordPress form plugin tailored to your needs so that whatever you create is not just a mere contact form. In fact, you can create an order form showing price field capable of automatically estimating product and service costs for visitors to your WP site. You can also accomplish a lot through file upload features including an entire advanced feature list once you have selected a premium solution that enhances your site's communication. To set up a web form on your own is a challenge to many of us, but for WordPress users, the tedious job can be accomplished with the right plugin. You can stop thinking about all these and start making the forms a reality through the help of the right form plugin that excellently meets your needs.
This is a very customizable form plugin that is quite easy to use. The form allows you to easily add contact forms to just about any post or page through an effortless shortcode. Nonetheless the form plugin is not frequently updated.

Among the most used WordPress contact form plugins is this tool. Apart from supporting Ajax filtering, spam filtering through Akismet widget, you can integrate it with Captchas to confront form submissions. The plugin might offer useful features but the user interface is a tall order for most non-developers.
Contact Me's Contact Form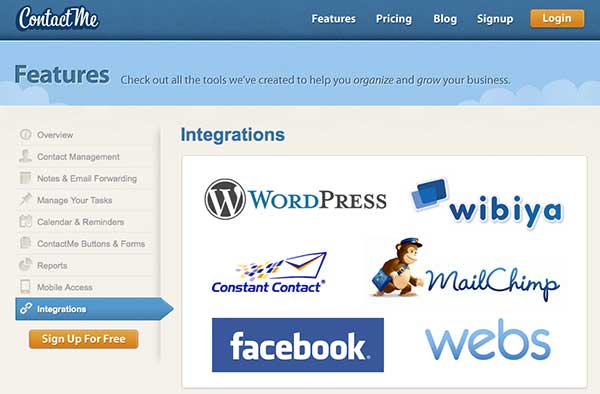 Contact Me has a plugin known as Contact Form full of rich features for the creation of a form for a Site running on WP. Three plans are offered for the access of the plugin, which are a free plan and two distinct paid plans. Through the free version, contact form can be created from a site powered by WordPress although it is limited in terms of features with a limit of a single contact form for each site as well as inability to attach a file.
This is a very customizable plugin for creating contact forms and full of rich features. You can use it to tweak a number of web form aspects such as creating a custom page with a specific message such as "thank you" after the form's submission.
This allows you to come up with as many contact forms as you might want. File uploading is supported, while the file size and type are restricted. In addition, this plugin ensures Akismet integration has been offered to protect your site against spam, release auto-responder for emails delivered after submission of a form and even database backups.
Read more reviews on Wpdiscounts.com about interesting plugins and their review.
Author Bio
Renee Klein is a student from Europe with a passion for blogging. She writes about WordPress and she's also a passionate web designer. Besides WordPress Renee loves to read, shop, play tennis and indulge her passion for dark chocolate. She also enjoys chilling with her friends, listening to music, and playing computer games.