10 Great Free WordPress Plugins
Nearly a quarter of the world's most popular websites use WordPress for their everyday site management, and for good reason. A free, open-source dashboard full of useful features and simple content management, WordPress is further enhanced by its ability to install plug-ins into your web code, further enhancing how you manage, promote, share, and display your site on the web. Here are ten great free plug-ins all WordPress users should have:
WordPress SEO by Yoast
Not only does this free plug-in make sure your SEO content is optimized, but instructs you on how to use focus keywords to maximum efficiency. With features like snippet previews to show what a page will look like in Google results, and a page analysis functionality that helps manage meta descriptions, the WordPress SEO plug-in is a must-have for any HostPapa website.
Akismet
Engaging customers with blog posts or business-related articles is fantastic: but getting flooded with a ton of spam comments is not, especially when trying to maintain a professional look to your site. An easy way to deal with this is with Akismet, a plug-in that checks all comments against a spam database, immediately filtering out anything that might be suspicious, tossing it into digital purgatory until you deem it innocent or malicious.
Best known for its statistics interface, Jetpack is a really useful plug-in for a number of applications. It features everything from social network integration (for automatic posting) and sharing functions, to a mobile theme that automatically streamlines the site for smartphone and tablet visitors.
WP-Optimize
Even the most efficient myHosting or Namecheap-hosted websites can use a little cleaning up. WP-Optimize does just that, a self explanatory cleanup tool that removes unnecessary bits of data, adds MySql optimize commands that clear out unnecessary files. It will not only keep your storage usage at a minimum, but will ensure that you have the fastest-loading site possible.
Better WP Security
A site vulnerable to attacks is bound to be hampered by a problem at some point or another, even when hosted on the secure servers of myHosting or HostPapa: the internet can be a dangerous place, and Better WP Security helps combat that with a wide variety of tools. It will hide parts of your site from unwanted attention, and will regularly scan the site to find and eliminate vulnerabilities wherever they may arise.
For the business or analysis-minded professional who isn't a fan of HTML, TablePress is a great little plug-in that enables WordPress users to create and manage tables, without the need to create or manage any kind of web code. For those with a little more advanced knowledge, a Javascript library can be installed to add a number of features for administrators and site visitors alike.
BackUpWordpress
It's always good to keep a backup on hand in case an error occurs with your site that you can't figure out: BackUpWordpress is a simple little tool that allows you to schedule an automatic backup of your entire database, keeping an extra level of protection on your data, in the unfortunate (but inevitable) case that something will go wrong.
Feedburner
A useful tool for business sites with blogs, the Feedburner plug-in redirects your normal RSS feed to their free service, which both displays the content and manages the statistics for the feed. With one simple step, Feedburner will enhance your content – and more importantly, your knowledge of who is reading it.
​
Contact 7
Another spam-fighting plugin, Contact 7 makes sure that anyone who tries to contact you through the "Contact" page on your Namecheap-hosted site is legitimate. It allows users to customize submission forms, while taking every precaution to protect the transfer of information on both ends – by adding a simple captcha button for every visitor to fill out before the submission will complete, for example.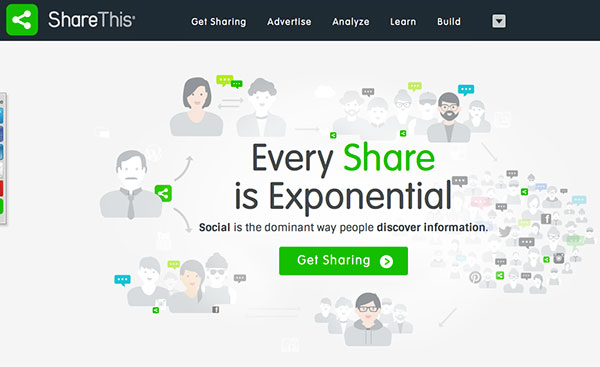 ShareThis
The easiest way to allow people to spread your business around social networks, ShareThis enables visitors to share a post or page on your site with the click of a button. Be it Facebook, Twitter, WordPress, Tumblr, or any other media-rich social network you can think of, ShareThis has a button for it.
About the author:
By
Allison Preston
. Allison is an avid shopper and an experienced writer with a passion for deals and coupons and for saving her readers money. She currently writes for leading coupon and online promo code site bluepromocode.com based in Santa Monica, California.