Color Scheme Generators
There is so much power in the colors that you choose for any design project. Colors invoke so many thoughts, feelings and emotions. A design with a weak color palette tends to have a weaker message overall. That's why it's so important to nail that color palette as soon as you can. The perfect color palette can make a design vibrant, exciting, bold, powerful, and can make any type of statement you want it to make. Creating your own color scheme isn't easy. To make things easier, I have put together a list of some of the best color scheme generators you'll find on the web.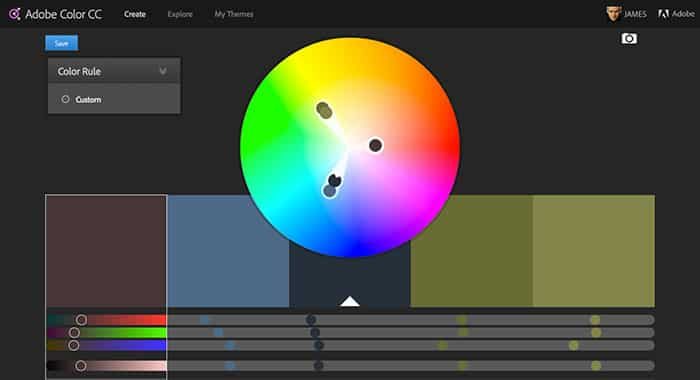 With Adobe's name on it, you know it has to be a professional level tool. The middle swatch is your main color. Depending on your chosen color rules, the rest of the palette is generated around the base color.
I have to admit this is my new favorite color scheme generator. It's dead simple, and it creates fun, unexpected color schemes each time.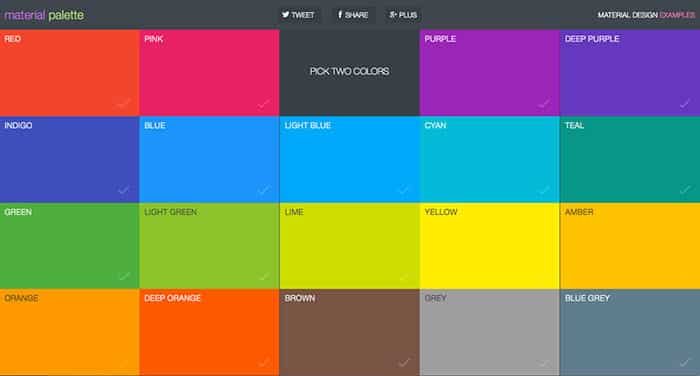 Based on the principles of Material Design by Google, this generator creates color schemes based on your choice of 2 colors.
Create color palettes based on certain rules, or hit randomize to get something completely unexpected.
At first I was like "What the heck?" because I couldn't figure out how it worked. Once I figured it out (It didn't take me long) I realized just how cool it is. Click to select a color, then choose a color palette from the list on the left. As you move your mouse around, the palette will change. When you see one you like, click on the canvas, and the colors will stay, giving you the values. How cool is that?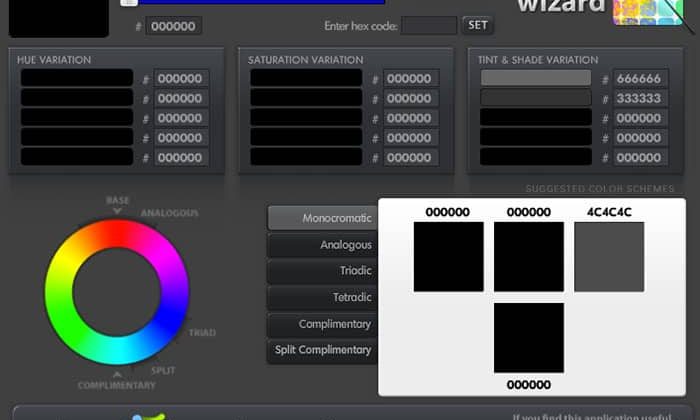 This is a surprisingly sophisticated color scheme generator based on hex values. This is great for building color palettes for the web.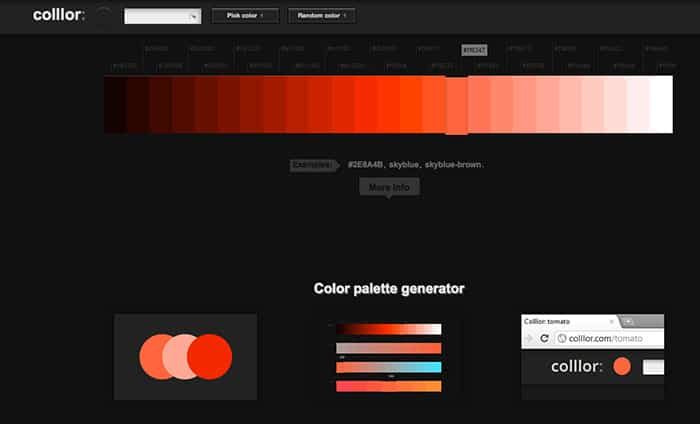 I love how this generator focuses on tints and shades. You don't always want a color at full saturation.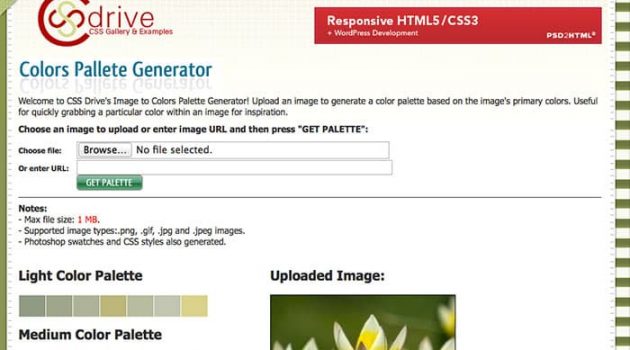 If you want to build a color palette based on an image, CSS Drive's generator is just what you need. It gives you a light, medium, and dark palette for maximum flexibility.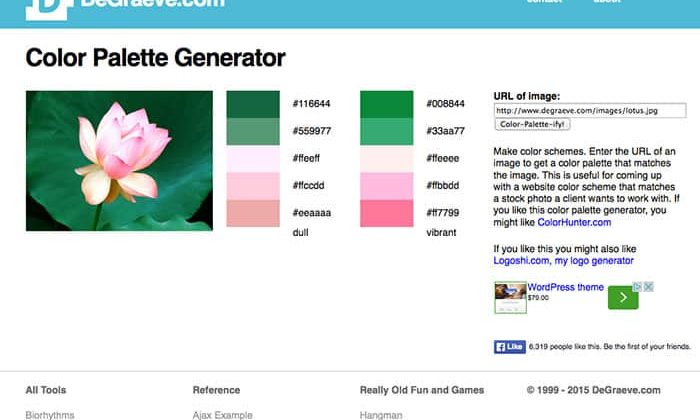 A little less widely known, this generator creates color schemes based on a photo. It gives you a choice between dull and vibrant.
Conclusion
Which one of these color scheme generators is your tool of choice? I have become a fan of Coolers, because of how quick and easy it is. Do you know of any cool color scheme generators I missed? Please leave your suggestion in the comments section below.