Tools for Social Media
Social Media is a platform that is great for helping to create online visibility for your business. More and more businesses are taking advantage of social media marketing.
The challenge that most businesses come across is the management of their social media sites. There are a lot of different tools out there that claim to be "the best" for social media management, but how can you know what really works the best until you have tried them all? The problem with trying all the tools out there is that it would take a long time to do so and they're not all free.
Here is a little guide to some of the best and most popular tools for social media management:
Sprout Social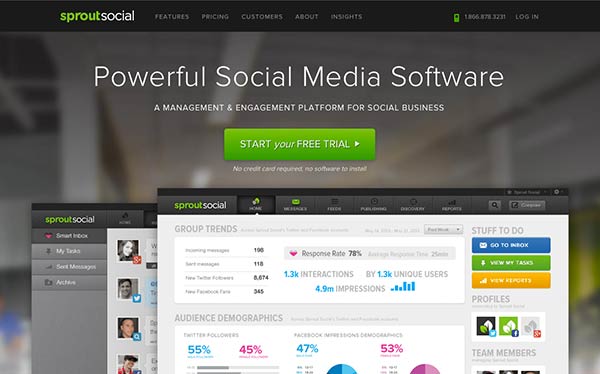 Sprout Social is a media management tool that allows you to manage multiple social media sites from one dashboard. Sprout Social offers analytics and is also mobile friendly. This tool is best for large companies with multiple sites, like an internet marketing firm in Austin or an advertising agency in Los Angeles.
Price: $39/mo – $99/mo
Evernote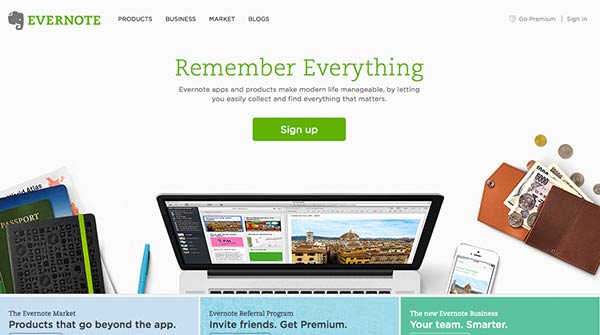 Evernote is more a tool that I would use as a secondary resource for my social media management. Now while Evernote doesn't actually manage your social media accounts it is a great tool for writing and storing content and ideas. I use it as a brain storming tool because I can create multiple notes and compare them and save them online. I also take advantage of the reminder tool in Evernote which helps me to remember deadlines and events.
Free package available as well as a paid package that includes more.
HootSuite
My favorite tool on this list is Hoot Suite. With the ability to schedule posts, review analytics and view multiple feeds Hoot Suite is a great tool. The free version of Hoot Suite allows to manage up to 5 social media sites. In my opinion, Hoot Suite is the best social media management tool for a small business, blogger or individual who likes to stay connected with his social sites.
Price: Free-$8.99  (There is also a package available for large businesses. Pricing only available by contacting Hoot Suite directly)
Feedly
We all know that good and fresh content is crucial to a successful social media campaign. It's not always easy to create fresh content that's good or to find good content online. With Feedly you are given the ability to receive links to sites with trending articles and relevant news.
Price: Free
Buffer
I know that a lot of people like and use Buffer. I have not personally used this tool but from what I read and hear they offer a lot. With Buffer you can send your updates to Facebook, Twitter, LinkedIn andApp.net. Buffer also offers analytics and the ability to collaborate with others so that you can keep your accounts up to date with content and updates.
Price: $50/mo-$250/mo
Quintly
An analytics focused tool, Quintly offers in depth analytics to help you to better understand what is working and what is not working with your social media sites. Quintly works with Facebook, Twitter, Google+, LinkedIn, YouTube and Instagram.
Price: Free-$399/mo (Custom Package also available. Must contact Quintly for price).
Henry Hernandez is a veteran and social media expert from Texas. Henry owns his own digital marketing company. Henry loves to network so find him on Google+.