Free Slab Serif Fonts
In the last couple of weeks, I posted "Free Fonts Friday: Free Script Fonts" and "Free Fonts Friday: Modern Free Fonts". This week, I am showing off a collection of free slab serif fonts. Slab serif fonts are really popular for creating bold typography. When you want a bold or eye-catching headline, a slab serif font is usually a good choice. You can use them in headlines and anything where you want to get a lot of attention. Slab serif fonts give a sense of stability to your work, because the bold, square serifs give each letter a firm base. This means that visually your work will look really solid, like your words are planted firmly wherever they rest on the page. Not all slab serif fonts are bold. Some can be thin, just as Josefin Slab and Nilland. Depending on their weight, they can have a very editorial feel to them, like they are featured in a classic publication. It all really just depends on how you use them. In the right design, they can really make your work stand out. Below, I have gathered 9 free slab serif fonts that you can download and use in your projects.
Nilland
Arvo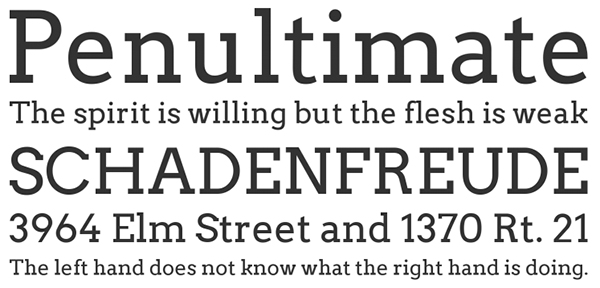 Chunk Five
Josefin Slab
Museo Slab
Tertre
Bevan
Alfa Slab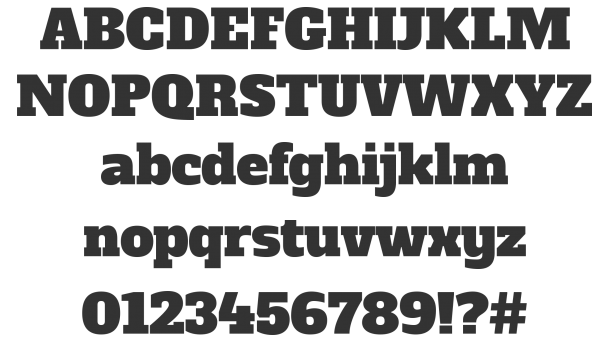 Oblik Serif
Conclusion
These slab serif fonts all have their own characteristics, which set them apart from each other. Some have square serifs. Some have round serifs. Some are thin. Some are thick. Some are made for bold headlines, and others are more suitable to an elegant design. These free slab serif fonts are all available to download and use in your projects. Which of these free slab serif fonts is your favorite? Do you know of a free slab serif font that isn't on the list above? Leave your thoughts in the comments section below.