Elegant Free Fonts
Our job is to make our clients look their best. The typeface has to match the  company's persona and identity. When you have clients that deal with high end goods and services, it is important that they appeal to those types of consumers. With that being said, choosing the right typeface for the job can be daunting. The fonts below are simple, yet elegant free fonts. They add a sense of sophistication that appeals to higher end consumers.
The only thing about most of these fonts is that you want to use them sparingly. They are mainly meant to be used for a few short lines of text. You wouldn't want to use them in the body of a book or a magazine. It would be tough for someone to read a long stretch of text created in one of these fonts. Below are 13 elegant free fonts to use in your designs.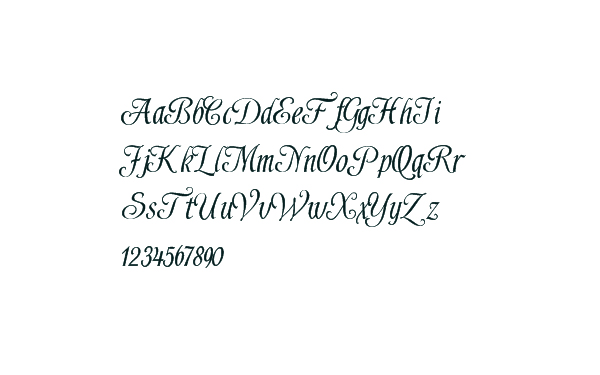 Allura is another of my favorite elegant free fonts of the day. This would probably be my #2 pick of the day. The letters flow well together and have a really loose and free look that I like.
Alex Brush is a simple, yet elegant free font that isn't overstated. I could see this used in a variety of different applications. This is probably my favorite font of today's collection. I really like how some letters connect with others, making each word flow together, and easier to read.
I especially like the large swirls and strokes of the A, J, and Y letters of this font. This adds a really powerful touch to this font.
 Conclusion
These elegant free fonts can be used for a variety of different design applications. You could use them on a set of wedding invitations. You might also use them to promote a ball or gala event. These elegant free fonts will add a sophisticated touch to any design. Which of these elegant free fonts is your favorite? Do you know of any elegant free fonts not listed here that you would recommend? Leave your thoughts in the comments section below.