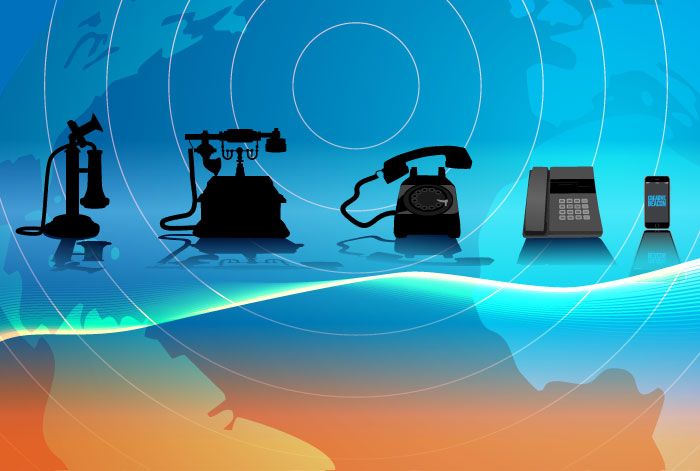 Evolving Mobile Devices

From bar phones to touchscreen devices, the mobile industry has witnessed a great journey. And most interestingly, the evolution of touchscreen mobile devices has taken the industry a notch higher while revolutionizing the most of the businesses. The inevitable growth of mobile platforms, including Android and iOS, has certainly ramped up the popularity of the Smartphone and tablet market.
The advancement in mobile technology has greatly impacted the user behavior. The incredible Smartphones and tablets has enabled users to access the Internet and reap its benefits as and when desired. This utile feature of the advanced mobile technology has influenced the Internet traffic to a great extent. The analytics and surveys clearly represent the increasing numbers Internet users via mobile devices. In fact, it has been also anticipated that the number of mobile Internet access will soon surpass desktop Internet access.
While observing the features of the latest mobile devices and its blooming craze across the globe, it can be said that the mobile industry is here to stay. Companies without a mobile presence are seriously missing out on a colossal audience base. If you still don't possess an effective and captivating mobile presence, it is a high time and you must earnestly consider this.
With the newest evolving mobile technology and related user behavior, mobile designs have also become an ever fluctuating field. Thus, in order to create an intriguing and worthy mobile presence, it is imperative to keep the latest mobile design trends in mind.
Let's explore how evolving mobile devices are influencing designers.
Myriads of Screen Sizes: Responsive Design and Adaptive Design
With the increasing number of mobile devices, today users have an overwhelming list of devices to choose from. From a small-screen Smartphone to a large-screen tablet, it includes a plethora of options. To deliver an outstanding UX, it is crucial to make your design respond according to the targeted screen size. And, this was a real challenge for the designers.
To resolve this issue efficiently, designers have come up with two designing approaches namely, Responsive design and Adaptive design. These can be explained as,
Responsive Design – This design approach determines the attributes of the targeted screen and renders the web content onto the screen while optimally adapting the screen size.
Adaptive Design – In this design strategy unlike the responsive design, the different layouts are designed to target different screen sizes.
You may read several articles on the Internet stating that the responsive design is the future of the web. Well certainly, that is true, however in a few cases, the adaptive design has found to be a more viable choice.
Absolute UX: Simple and Minimalist Design
If a user is not able to fetch the requisite information with ease, there is a great probability that the user will abandon your product in a few seconds. Thus, it is essential to augment the UI design to make it easily navigable and user-friendly. The UI elements must be designed while considering a few aspects of mobile design. This includes eye-catchy CTA (Call To Action) button, intuitive interface and so forth. To ensure easy accessibility to your mobile consumers, it is advisable to go with a flat and minimalist design. The latest materialistic design approach also offers an exquisite design strategy to interest mobile users and keep them engaged for longer.
Mobile Devices are Not As Large As Desktop Screens: White Spaces, Readable Typography, etc.
The fact that the mobile devices don't exhibit screens equivalent to desktop screens, the web content must be managed in an efficient way. While it must be easy-to-read, it should also include all the crucial information. To make it readable and UI clutter-free, it is recommended to choose a simple typography that best suits your product and insert sufficient white spaces. Furthermore, you can also insert visual content like relevant videos, images, infographics to deliver the info in a crisp and effective fashion. However, while implementing such stuff in your design, make sure that it's not making your site or app heavy. As, mobile users are often less patient, and most likely to flee from the site that takes more than 4 seconds to load.
These are a few of the latest design trends that have been emerging due to the changing mobile devices and fluctuating mobile users' behavior. Thus, it can be said that the evolution of the latest mobile devices has incredibly impacted the designers. It has encouraged them to seek new design approaches to more efficiently reach the gigantic mobile users.
About the author: Lucie Kruger is an app developer working with Mobiers Ltd, one of the leading Android app development companies. She provides concrete information on latest technologies like iOS, Android mobile apps development.