Free Responsive Html5 One Page Website Template
This week's free responsive website template is Legend, which is a free responsive html5 one page website template. Legend's style is unique and the whole package is put together well. Legend is a simple one page website template. However, don't let its simplicity fool you. You can accomplish a lot with this smaller one page template. It has a built in form for collecting emails. It also has social media integrated right under the sign up form.
This html5 one page website template is responsive and very clean. I especially like the one liner contact form.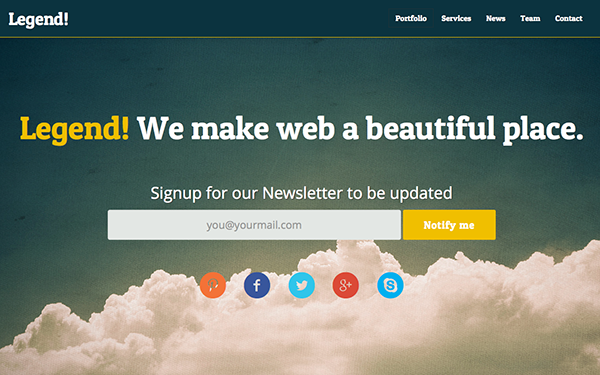 Legend also features a portfolio section to showcase your work and make it look its best. The theme features 3 columns and the text and links are left aligned. The menu bar at the top stays no matter how far down you end up scrolling.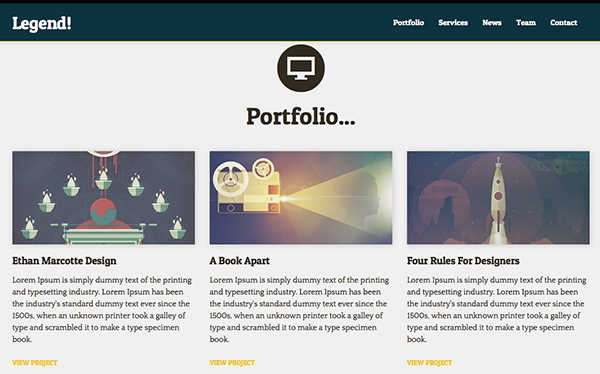 Legend also has a section for your most recent blog posts to show up, promoting your latest news, and keeping your content fresh.
The services section allows you to list your most prominent services, promoting your work. This is a great place to tell everyone what you do best.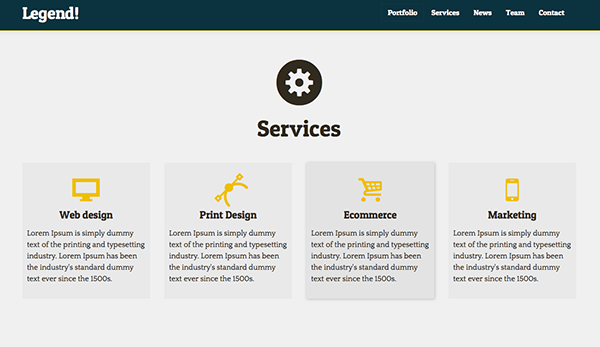 Another great section is the "meet the team" section. The dark background, combined with the circular images make this part of the site dramatic, yet open and friendly. This is also a great place, if you have more than one employee, to tell everyone who does what within your team.
The contact form is fully responsive, which is excellent. The form seems a little wide on wide screens, but it still looks good and works well at smaller sizes.
Overall, Legend is a clean, sophisticated free html5 one page website template. It is responsive, so it looks great on most devices, and each section of this one page site is distinct and really makes the content stand out. What will you use this week's html5 template for? To view a live demo, or to download this html5 one page website template, simply click the link below.