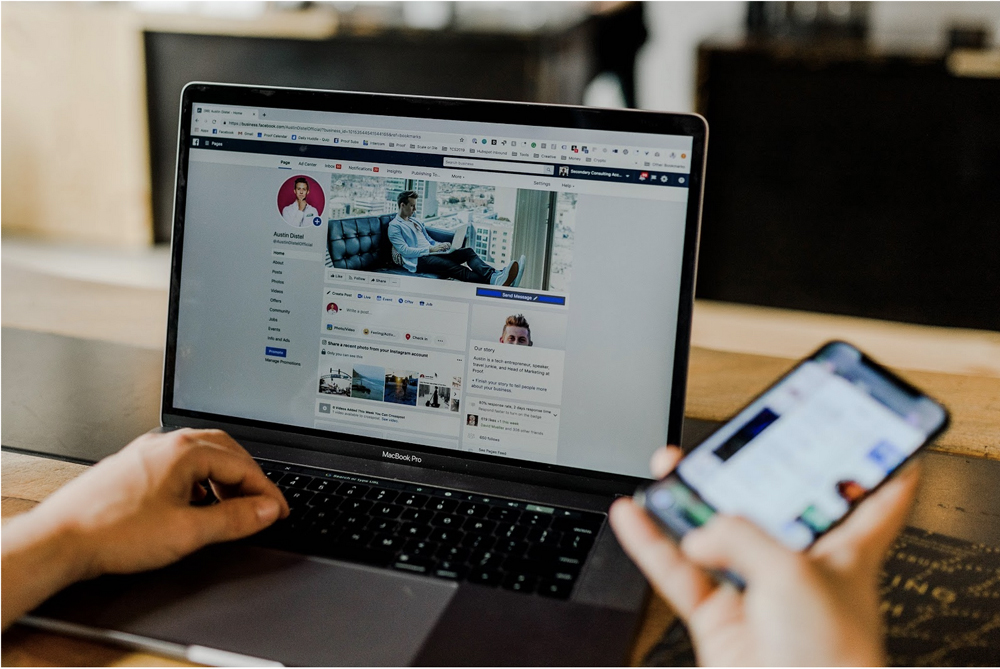 Photo by Austin Distel on Unsplash
Do all of your business owner friends ask you to help with the digital marketing of their business? Do you simply have a knack for digital marketing and wish to get in on the money that can be made with this career choice?
If the answer is "yes" to either or both of these questions, you need to consider starting your own digital marketing agency. Unfortunately, that often leads to another question: how?
Lucky for you, we have compiled a list of the tools you need in order to help launch a successful digital marketing firm and want to share those with you. Keep reading to learn which tools are necessary to this craft (and which ones you can avoid)!
The Art of the Cold Emails
Cold emailing is basically the same premise of cold calling – you're reaching out to someone that you don't have any prior connection with or relationship to. Basically, you're sending out an email in the hopes of the recipient not only opening but also responding positively to your proposal or offer.
You'll need to perfect the art of cold email in order to gain new prospects and grow your business. It may sound simple, but the truth is, your prospects receive hundreds of emails per day with many of them going straight into their trash folder.
To avoid this, you'll want to be sure to send emails from your personal account and include your full name; if at all possible, you'll want to include their first name as well. You don't want to jump straight into your offer though. Instead, you'll want to make some type of connection, either complimenting their work or mentioning a mutual connection.
Before any of this can happen though, you must make sure that your subject line is perfect and enticing. You need to make your recipient want to see what your email is about – no clickbait, no unkept promises – briefly explain the value of your email with a short and to the point statement.
Once you've learned how to send the perfect cold email, you can move onto fulfilling your promises of successful digital marketing.
Gather Your Software
There are so many software options that allow you to research keywords, automate social media posts, send marketing emails, and keep track of all of your customers. Most of these options require a monthly or yearly subscription, often with yearly subscribers saving money.
If the yearly subscription can save money, imagine the type of money that a lifetime subscription can save. Believe it or not, there are lifetime software deals that allow you to subscribe for… yep, you guessed it: life.
Whether you choose to buy a lifetime subscription or are simply testing various options, you'll want to be sure to have software that analyzes and tests webpages for search engine optimization, can create social media banners, and of course, find keywords.
You may also consider buying software that gives you the ability to design logos and edit photos to round out your digital marketing agency's services.
Once you've decided which software you'll use and before you begin marketing yourself as a professional, take the time to learn the ins and outs of what each program has to offer. You may need to make a few adjustments, find that you need alternate software, or learn that certain tasks are easier using one program versus another.
Customer Relationship Management
Technically, customer relationship management (CRM) can fall under software, but it is possibly one of the most important tools when it comes to running a digital marketing agency. CRM will allow you to keep track of your clients, their needs, wants, and goals, as well as any deadlines and budgetary restrictions.
Instead of relying on your memory of phone calls, scribbled notes, or searching through text/email conversations, a CRM system will allow you to easily access the information you need at a moment's notice. Aside from making your life easier, CRM software will make sure that you are able to keep your customers happy, which means they'll continue using your business and potentially refer new clients to you.
Typically, you'll also be able to do any billing or invoicing, as well as keep track of the number of hours spent dealing with each client – all within one platform!
The Power of People
Photo by Iris Wang on Unsplash
Digital marketing is an ever-growing, ever-changing industry. You might have a knack for it and a deep understanding of how all things related to digital marketing work. Unfortunately, there will come a time that a client requests something that you don't know how to do or don't have the time for.
You may not have the budget to hire a full-time employee or enough work to warrant one. This is where you might choose to hire a freelance worker.
Freelance contracts are a powerful tool when it comes to your digital marketing agency because you can pick and choose the best fit for the project at hand as well as a worker that your budget allows. There isn't any real obligation other than paying the freelancer for work rendered.
Ideally, with time, you will develop a network of reliable freelancers that you can call on for certain types of projects. This ensures that your clients are happy, your agency makes money, and you don't become overworked or stretched too thin.
Digital Marketing Tools: The Wrap-Up
Launching a successful digital marketing agency requires a fair amount of time and effort. It also requires that you have the right tools at your disposal to complete every job.
While each of these tools is an essential part of opening and running a digital marketing agency, the best tool that you can possibly have is knowledge. In order to be successful, you will not only need to know how to use the tools mentioned above, but you will also need to stay abreast of the ever-changing algorithms and best practices of digital marketing.
You will find that the willingness to constantly learn about the industry paired with each of the tools listed here will lead your agency to continued success from the time you launch until you're ready to exit the market!