Promoting Your Web Design Business
This video is from the same iTunes podcast episode where I briefly go over a few essential places where you can promote your web design and graphic design business. It's easy to feel lost when you're first starting out, but with these tips, you'll be able to get started. What's important is that you start somewhere, and in this video, I mention some key places to go. You'll discover the best places on the web for promoting your web design and graphic design business. The places I mention are places where I regularly receive work inquiries.
This brief video covers the bases, especially Behance and Dribbble, which are essential for getting your work discovered. I like the fact that Adobe provides you with an included Pro account for Behance as a part of the membership. That's an added bonus for sure. I even show you in the video the list of work inquiry emails that I have received from Dribbble as proof that what I am telling you is true.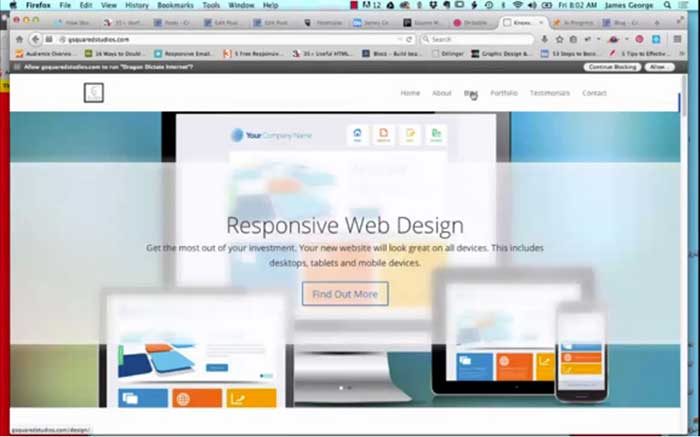 Want An Advantage Over the Competition?
I know you do! If you want more in-depth information about promoting your web design and graphic design business, I created a premium guide (over 2500) words and growing that covers advanced methods for promoting yourself. You'll see lesser known and rarely discussed methods for growing your reach and spreading the word about you and your business.
Not only do I show you where to go to spread the word about your business, I tell you places to avoid. I mention some places where it's possible, but more difficult. You'll know ahead of time what's a waste of time, and what will actually get you results. The Ultimate Guide to Promoting Yourself is available for members.
If you're already a member click the link below to be taken to the guide. If you're not a member, you'll be to the page where you can sign up.