Web Design, Graphic Design, & Typography News, Tutorials & Inspiration
This week is full of great stuff. You will find a wide range of tutorials and articles about different topics. You will find design freebies, including a huge bundle of goodies. You will also find a few killer Photoshop tutorials. They are all 3 based on 3D and typography. There are also a lot of great web design articles and tutorials. You'll find landing page inspiration, and an article discussing how to add a personal touch to your websites. There is also a really nice collection of poster designs centered around typography.
This is an absolutely fantastic bundle of goodies. From badges to banners, you'll find something you can use. There are also, ribbon templates, and Psd web templates as well. There are tons of CV templates. They have even included fonts to use in your projects. There are menu designs to use in your websites, as well as seamless patterns. There are dozens of search box templates. There are 100 characters to personalize your work. You will find an icon set. There are also application icons available. Another useful set of goodies in this bundle are the credit card icons. There are 100 shadows to add dimension to your websites and projects. There are also folder and envelope templates. You will find business card templates, too. There are also toolbars and content dividers to separate your content. This is one of the most amazing bundles I have ever seen. The most surprising thing about this is that it is 100% free. Honestly, some of these are so good, I would have paid something for them! You don't want to miss this bundle. All you have to do is submit your email address. They will send you the download link in your email.
Many things can hinder you from being successful. This article goes over some of the things that can really get in the way of being successful in your career. If you avoid these 5 examples, you will have a much easier time with your career.
These posters are all very sophisticated and well designed. To be honest, there are a few whose typography is so intricate, that I lost some of the message. However, some of the other ones are very well done. They are a great showcase on how to get creative with type.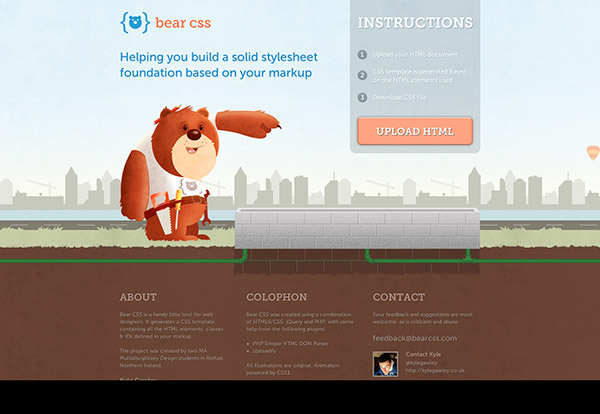 Landing pages can really drive a lot of sales for a product or service. With that being said, you really have to get the viewer's attention. This is a grat showcase on what to do correctly in the world of landing page design.
This is a very detailed tutorial on how to recreate the Syfy channel style with type. They even show you how to animate it. What a great tutorial!
Want an alternative to WordPress? Try Fork as a CMS and you may be surprised at how much you like it. Use this guide to get started!
Adding a personal touch to your website may get you much better results with your viewers. If you connect with them on a personal level, they are more likely to interact with your site. They will also be more likely to come back.
This is a very cool tutorial with a distinct look for your type. This is a great looking scene and you can learn how to make it from scratch in this tutorial.
This is a great script for integrating Retina resolution images into your websites. It shows you how to use the script on your site and explains how it works. This will ensure that you are serving high resolution images only when you need to.
Social media can make or break the success of your wordpress site. This tutorial will show you how to integrate social media into your site the right way. These tips will help you to connect with your readers via social media.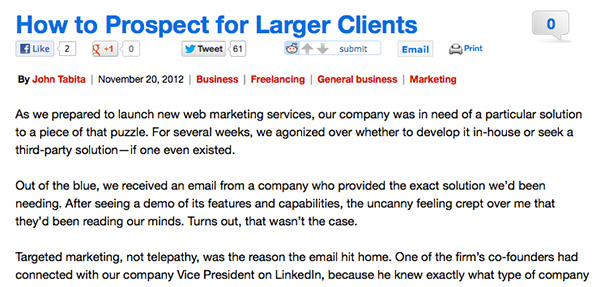 There was a lot of great content around the web this week. The discussion about learning to code makes some great arguments. You also learned how to integrate social media into WordPress. You learned about web copy, as well as a resource for integrating retina quality images into your website. You were introduced to Fork, a newer CMS, that you could use as an alternative to WordPress. There were also some great tips for going after bigger clients. These are all some great resources to make you a better designer.
What was your favorite design resource this week? Have you found some good resources on the web? Feel free to share them in the comments section below.