SMS Marketing and Group Texting
Texting is an integral part of your personal and professional life. It is a quick and convenient way of communication. Today, organizations also resort to texting when it comes to communicating with their staff or selling goods and services to their customers. Unlike emails, people will read texts on their cellphones. The conversion rates of SMS's are better over emails. For instance, people might log into their email accounts long after a message has been sent. However, when it comes to texts, the average person generally checks the message within 5 minutes of the text being sent to the mobile number. In short, texting is an integral part of business operations and organization. However, when it comes to texts, people have a question group messaging better than SMS marketing?
Let the confusion be evident- differences between SMS marketing and SMS texting
Every business should have an automated channel for communication and marketing. Texting is one such channel that makes businesses gain a strategic edge both externally and internally. However, there is a lot of confusion between SMS marketing and Group texting. Both of them have texts as their primary function. However, both of them are entirely different from one another. This post helps you to understand the differences between the two and how can they work for your business.
Understand what group texting means?
Group texting is helpful if you have around 5 or more people in your company and wish to communicate with them all at once. The members of the group will receive and can send messages only to each other. All the members of this group are administrators, and there is no single control. The message is created in the dashboard and can be sent to all the members of the group by any one member. This feature is great for sending a single message to a limited number of people. For instance, if you need to get everyone in for a short product training and meeting, a group message needs to be sent specifying the venue, subject to be discussed, time and date of the meeting. Group texting is a convenient way to communicate important messages to the members of the group instead if texting everyone individually. This saves time and is less confusing.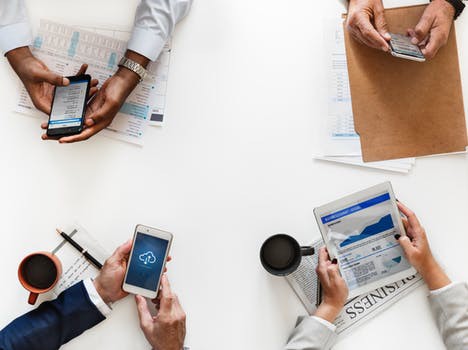 How is it different from SMS marketing?
SMS marketing or bulk text messaging has only one administrator. The message is sent to a large volume of people. The members of the group in SMS marketing can be clients or customers. For instance, if you are the owner of a restaurant and want to introduce happy hours for ladies on Thursdays, you can send a message with the announcement to your female customers. This message needs to be created and sent to your subscriber list. Only females will receive the message of your offer.
Therefore, from the above, it is evident that when you are communicating with your staff, you use group messages. However, if you are interacting with your customers and wish to promote offers, sales, and discounts, you use SMS marketing for the need.
Should you use group messages or SMS marketing?
When it comes to the use of group texting or SMS marketing, it depends upon what you need. If you wish to communicate with a limited number of participants, you should opt for group messaging. Both have their pros and cons. However, you need to use both when you are running an organization.
Despite the advent of social media and email, people generally keep smartphones near them 24/7. The chances of them missing text are negligible. Moreover, to send or receive text messages, you do not even need to have a special phone. Even basic phones are capable of receiving text messages. If you are the owner of a business using SMS marketing with help, you market and promote your services and products to the targeted audience. Moreover, SMS marketing is something that your audience wants. They subscribe to your subscriber list as they wish to receive notifications when it comes to your products and services. Experts say that SMS marketing campaigns do well when it comes to promoting a service or campaign as the people who receive the texts are interested. This results in greater lead conversions and sales.
Group texts improve business functionality and organization
Group texts, on the other hand, can enhance the productivity of your employees. You can communicate important messages to them at any time of the day. Everyone has access to a cellphone and regardless of whether the employee has a smartphone or a basic phone a message will always be received and seen. You can communicate essential matters of the business and keep it confidential to the members of the group only. Here, the other members of the group can chat with one another via group message.
All the messages sent and received are stored in the dashboard making it possible for everyone to read the gist of the conversation and never miss a significant update. Unlike SMS marketing, the communication is a two-way process. In the above, the message is sent only by the administrator of the group to members of the SMS subscribers list. In a group message, no employee will ever miss a message, and everyone is informed and updated all the time.
Therefore, depending upon your needs, SMS marketing and group messaging are not the same thing. They do appear similar however they have different goals. When it comes to choosing between SMS marketing and group messaging, you first need to ascertain what your individual needs are to determine according. There are professional companies to help you manage both group messaging and SMS marketing. Contact them to get an insight into how they work if you are new to the domain. Both of them are needed for your business so talk to professionals that have years of experience in the field. In this way, you can get a competitive edge in the market and never miss a single message that is vital for the success of your business today!