The Point of Free Photoshop UI Kits
Free Photoshop UI Kits are extremely useful to any designer. The point of a free Photoshop UI Kit is not to download it and just throw it into a project. The point is to download a free Photoshop UI kit and customize it to fit your project. You can take the files and add your own persona twist to them to make them yours. Free Photoshop UI kits are meant to save you time. They are meant to be used as a jumping off point for your projects so you can get the ball rolling.
So what makes for a great Photoshop UI kit? The answer really just depends on your taste. You can download just about any free Photoshop UI kit and make it work. However, the best UI kits are the ones that are highly detailed and broken down into individual layers. That way, you can isolate the element that you want and customize it however you'd like. Flat Photoshop files or jpegs just won't do, because no one wants to have to mask out a button or UI element and place it in their project. Flattened Photoshop files don't work well anyway, because the whole point is to change what we want quickly and easily, and place it within our project.
Free Photoshop UI kits are meant to increase productivity by enabling us to focus on aesthetics, without having to worry about the mechanics of creating each element in a precise manner. The hard part is already done, you are just customizing an established user interface set to your needs.
Below is a collection of the best free Photoshop UI kits available to download. Use them in your next projects and create stunning design work.
The Cloudy UI kit is very simple and modern and would work well in any typical website design. The wide array of elements makes this kit very useful.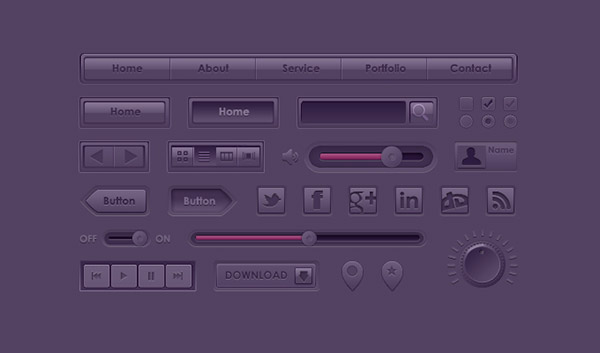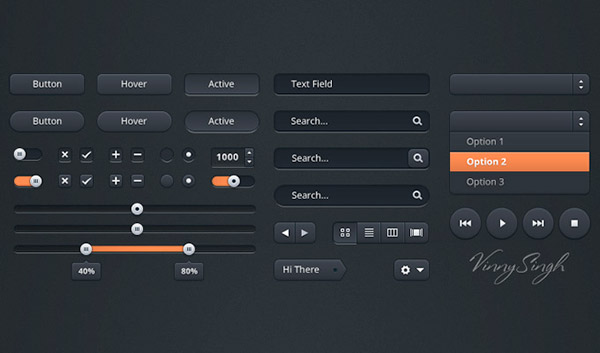 This UI kit is clean and crisp with a nice amount of contrast to make it stand out, even on dark surfaces.
This UI kit is clean, with just a slight bit of texture. It is very minimal, but the texture adds an extra element that makes it appealing.
This is a very clean and light UI kit that you could adapt to any user interface.
The subtle colors and the sharp edges make this UI kit nice for adding depth and dimension to your work.
Create a professional chat user interface with this UI kit.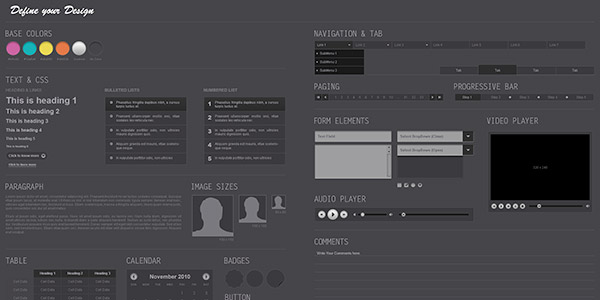 The midnight UI kit is a highly professional dark UI kit that contains many common elements found in most user interfaces.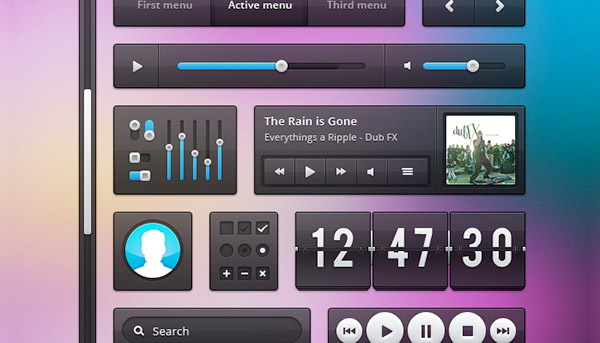 This transparent UI kit is beautiful and really stands out. This would work well on a website with a colorful background, like the one shown in the screenshot above.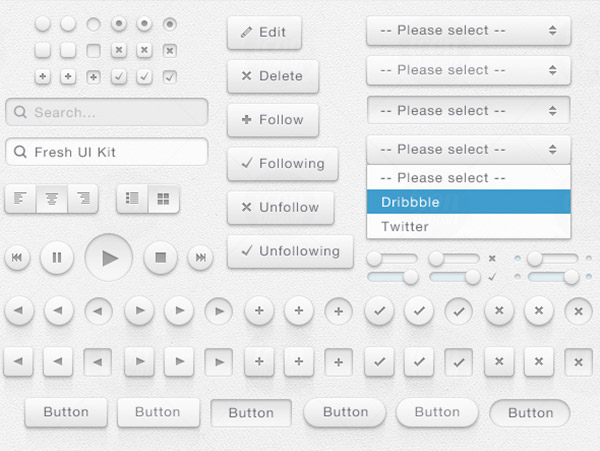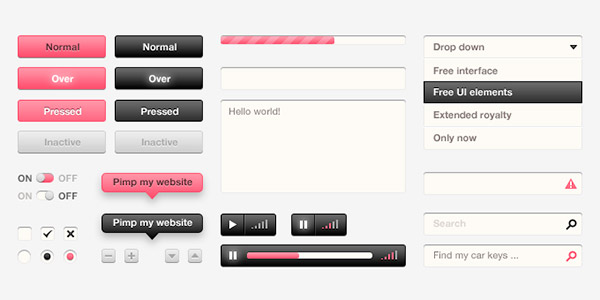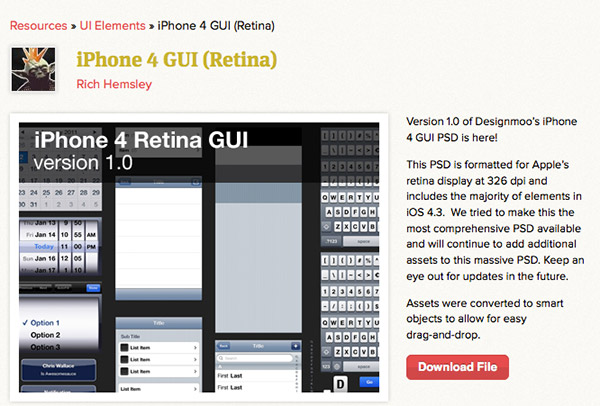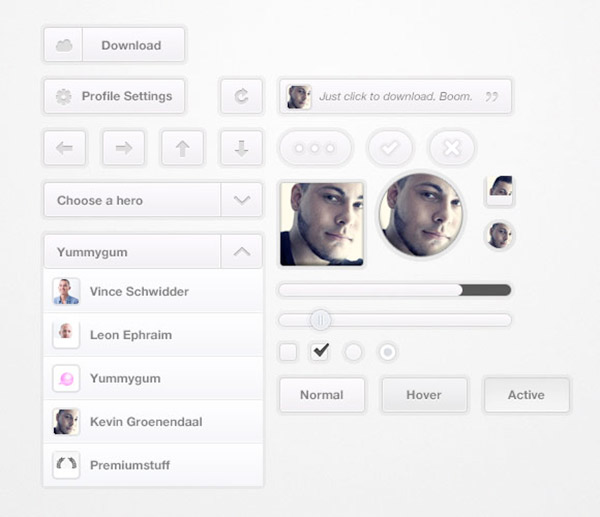 Conclusion
These Free UI Kits will help to jump start your next project. You can apply these to a wide range of projects. The greatest art about these UI kits is that they are in native Psd format. This means that you can fully edit them to make them your own. Change the colors, add textures, and anything else that you can think of. There are a bunch of great UI kits included in this post. The Instagram UI will help you to simulate the Instagram interface. The iPhone 4 UI kit will help you to develop for the iPhone. You won't have to waste your time recreating the interface so you can focus on creating a mockup. These UI kits will save you so much time and effort. This essentially saves you money in the long run, which is the whole point to running a successful design business.
Have you come across some great UI kits on the web? If so, feel free to share a link to them in the comments section below.