3D Design Inspiration
When one thinks about completing a 3D design project, they automatically assume that they have to be exceptional at art and drawing. But what if I was to tell you that we all have an artistic side to us and we can use 3D design in so many different ways to showcase them artistic traits.
We can all have an artistic interest in lots of different things but we all need to get our inspiration from someone or somewhere to create our own unique designs. 3D creativity can be used for so many different aspects of life; from being interested in changing a room in your house to just wanting to make your still picture captions look more realistic. The following are five useful and informative websites that have some easy tips on how you can get 3D visualization and design inspiration.

Launched in February 2011, theinspirationgrid.com is updated daily with hints, tips and 3D pictures that will get your creative juices flowing by helping to inspire your imagination. It helps bring together the creativity of 3D visualisation from all around the world. It will effectively deliver your daily fix of design, art, photography, illustration and more.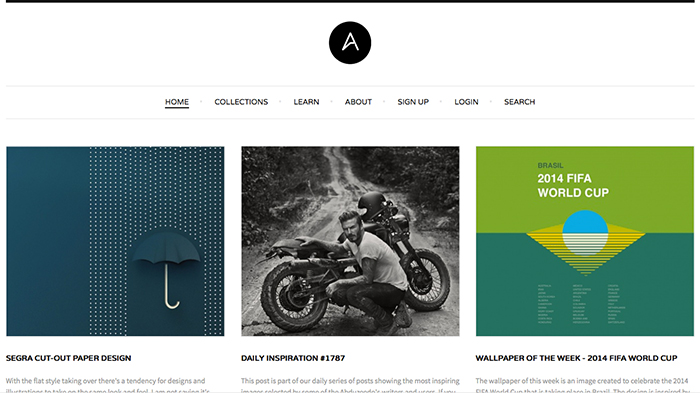 Abduzeedo.com has a level of realism that is truly breath taking, so much so that you will begin to question how they get the pictures and objects to look so real. Once you have come to terms with the amazingness of this website, you too can learn how to achieve this quality of skill.
3.     www.computerarts.com

The go-to place for any type of computer or digital art form, Computer Arts is a great place to get a well-rounded, objective view of all kinds of digital artworks.
4.      FromUpNorth.com

If you are interested in real life shots like wild life and everyday objects then this definitely is the website for you. From up North is a design blog that primarily focuses on promoting and inspiring the creative mind by providing stimulating inspiration galleries and educational articles.
Created in 2005, dtelepathy.com/blog is an enlightening blog that promotes the betterment of the web and the world through design and craft. Visitors have access to a wealth of information that provides a practical insight into design that will help them improve their skills and help them to consider the world around them from a design perspective.
Whether you work as a designer or just have a keen interest in 3D modelling, the above websites are rich in information and inspirational pieces that are sure to get your creative side working. As already stated in the opening paragraph, you don't need to be highly artistic or extremely imaginative to be successful at 3D modelling, but you do need to get design inspiration from varied sources just like the websites that are mentioned above. This ensures that your talents are forever broadening and your creative side is exercising continuously.
About the author:

Mark Dunne is a freelance blogger and social media consultant for a range of Irish and UK businesses. This article was written on behalf of Gnet 3D who are a 3D Architectural Visualisation company with offices in London, Manchester, Dublin and Cork.