9 Great Fonts
I've been sticking with themes lately, so I thought that I would mix it up a bit with these 9 great fonts from several different categories. These fonts are free to download and they all look fantastic in their own way. Having a wide variety of great fonts allows you be able to create any type of design that you can imagine. Each of these free fonts are beautifully crafted and are a valuable asset to any designer's arsenal.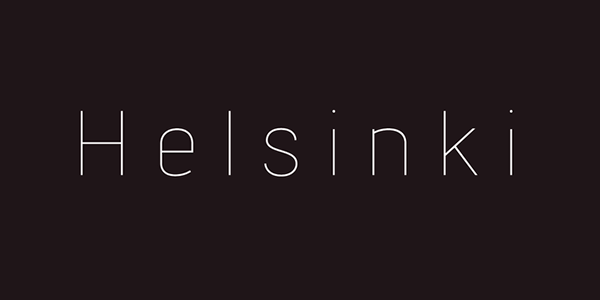 Lintel is available for free in regular and italic, which is great, because there are also other styles and weights that cost money. Being a commercial font, it is nice to get a portion of it for free. When you go to the MyFonts page, you'll see 2 options that cost $0 and you can just follow the steps from there to download.

Stroke is a rounded font that have an elegant appearance. The corners are all rounded and the stroke is a medium weight, which gives it a subtle, yet strong appearance.
Respective is a script font that is very decorative. Respective is one of those great fonts for creating wedding invitations or something that requires a touch of sophistication.
Echinos Park is a free font that you can use in your personal projects. It is so beautiful and well crafted. If you want to use it in commercial projects, a license is available.
Knubi is a great free font that has a unique appearance. With angled serifs, this font stands out. It is free for personal use, or you can purchase a commercial license.
Code Pro is a powerful free font that has 3 different weights. Each weight has its own distinct look and you could definitely find dozens of uses for this font. This will end up in many people's top ten list of widely used fonts.
Centar is a strong font that instantly gets your attention. This font has different weights, but you can download the regular weight for free.
Agilis is a font with a unique pix of serifs and flat edges. This font could look good as a headline or as an aside text to emphasize a sentence or two.
Noticia text is a great font for body text. The serifs are balanced well with the right stroke thickness to make this font highly legible and easy to read.
Conclusion
These are all great fonts that are free to download. They all have unique uses, and are finely crafted fonts. They have a wide variety of uses and will be great assets to any designer's font library. Which of these great fonts is your favorite? What project will you use one of these fonts on? Leave your thoughts in the comments section below.