New Vintage Vector Badges
It's been a while since I've shared some vintage graphics with you, so I put together a great collection of free vintage vector badges. All of these can be downloaded and used for free in your design projects. They all have that classic vintage feel that really stands out in the age of modern and streamlined design. Let's take a look at this collection of free vintage vector badges you can download for free.
My favorite types of vintage vector badges or graphics are the ones that are typography-based. A lot of times it's the typography that helps make the look more convincing. Combine that with the right color scheme and you'll have that nostalgic look that everyone loves.
Vintage Mountain Labels
This set reminded me of a 60's Swiss collection. With an outdoor theme, this collection is definitely unique.
Quality Vintage Badges Collection
Nothing says quality like a vintage style badge. With words like "quality" and "premium" your audience will definitely get an idea of the value of your product.
Vintage Badges Pack
With a delicate touch, these vintage vectors have an elegant look that speaks of quality and refinement.
Vintage BBQ Vectors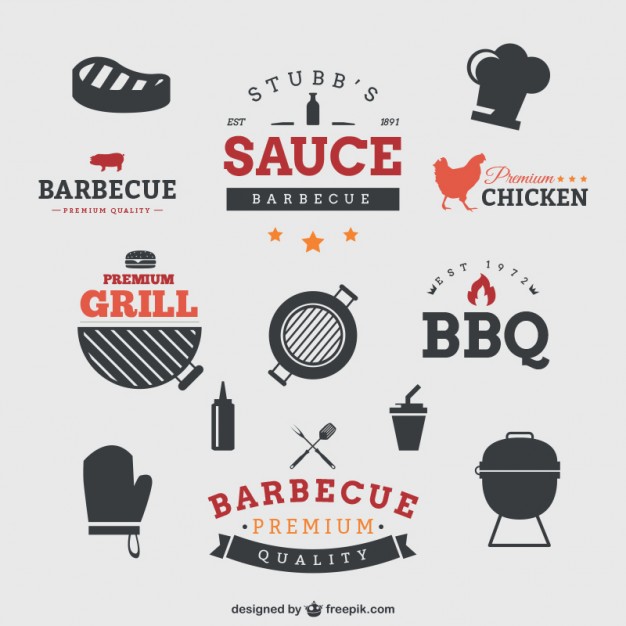 These icons represent outdoor grilling in a vintage fashion. These vintage vector badges use flat design to represent different elements of grilling.
Vintage College Vectors
I could see any of these vintage college vectors on a sweatshirt. Imagine walking around campus see these emblems screen printed on the chests of your classmates.
Variety of Retro Badges
As I said earlier, typographic designs are my favorite. Each of these badges are simple, but have that vintage flair everyone loves.
Vintage Badge Variety
This is another similar collection to the one above. Although, they are completely different in design. You could combine both sets for a killer collection of vintage typographic designs.
Retro Tattoo Badges
These gritty vintage tattoo designs look great and have that retro illustrated look.
Vintage Nautical Badges
These colorful vintage badges have a great nautical feel.
Barber Shop Badges
You may not remember, but I remember the old school barber shops. I used to visit one growing up, and you never forget the experience. I love the bearded design. It's bold and really gets your attention.
Conclusion
These free vintage vector badges are a great way to make your design work stand out. They each have their own look that will give any design vintage flair. My favorite are the type-based ones. Which ones are your favorite?