A Creative Networking Site With a Twist
One of the toughest parts about being a creative professional is getting found and meeting others in your industry. LinkedIn is great for most working professionals, because you can connect with others who are like-minded in your industry. While there are communities for graphic designers and web designers, it's great when you can find a place that is specifically for your industry. A new creative networking site, called Hiive has set out to create a networking hub for all creative professionals. Let's take a look at Hiive and how it sets itself apart from other portfolio sites.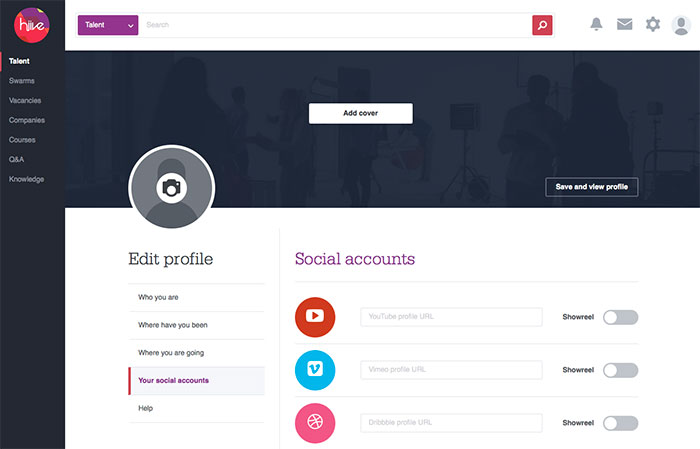 Get Hired
Hiive isn't just about showing off your work. There are plenty of places on the web to do that, such as Behance and Dribbble. Hiive is geared more towards the business and job hunting side of things. This isn't the site where you individually import each of your portfolio pieces. You can integrate your portfolio from other sites. Hiive is more like LinkedIn, but for creative professionals.
Talent Search
Hiive was built with finding talent and fostering collaboration in mind. If you need to build a team, Hiive has a thing called Swarms. You can organize events, or collaborate on projects. Hiive is centralized in the UK right now, but I have a feeling that there will be a US version coming soon. If you work remotely, you can still take advantage of the site. If you need to hire someone for your team, you can list your opening on the site and keep track of people that apply.
Courses
Hiive also has 11,000 courses available to hone your skills and make you better at what you do. Hiive has set out to become a one-stop shop for creative professionals to get a job, get better at their job, and network with other professionals in their industry. If you're a designer, especially in the UK, I suggest you set up a profile immediately to take advantage of the benefits of this new site.
Conclusion
Whether you're looking for a job, teammates for a project, or you're looking to hire a talented designer, Hiive is a great new site to do all of these things. You can pull in information from other accounts and be up and running in no time. What do you think about Hiive? Does it stand out to you above the other creative networking sites? I'd love to hear what you think. Feel free to leave your thoughts in the comments section below.