Do you feel like the next Shakespeare who made millions of people fall in love with his plays? Or, maybe, you think that you can impress the world with powerful novels like those ones written by Dickens? We are pretty sure that you have enough talent to astound the world with your creative activity. Even more. We want to lend you a helping hand in a promotion of your writing skills on the Internet.In this article, you will find top 15 WordPress books themes that will capture all hearts. Perhaps, even those people, who haven't been interested in reading before, will pay their attention to your books. In addition to this, all fans of reading will definitely become captivated with an online-presentation of your books and decide to plunge into your writing world immediately.We think that you're impatient to take a look at these modern and remarkable WordPress themes. We will slake your curiosity in a few minutes after explaining the main advantages of using WordPress.
Why Opt for WordPress to Build a Perfect Writer & Author Website
You will be able to turn your website into a bookshelf. Or even a bookstore. WordPress has a bunch of customization options that will assist you in modifying the appearance of your online-project.
People will definitely hear about your personal author website. WordPress always impress its users with a wonderful SEO-optimization. If Google adores websites built with this platform, why wouldn't others?
If you're skilled in writing but not coding – don't worry. A set of professional forums with a collection of already resolved questions will give you all possible answers.
Have you already imagined your future online-project that will make people's hearts beat faster? In this case, we won't keep you intrigued anymore. Let's choose your perfect writer WordPress template here and now…
Book Group – Amazing Book Publishing WordPress Theme
If you believe that self-publishing allows people to step on the path of success, you should certainly take a glance at this marvelous solution. With the help of different widgets, you will get the opportunity to demonstrate your content in a stylish way. In addition to this, you can take advantage of the excellent drag-and-drop builder that will make it easier to build your pages.
House Press – Remarkable Publishing Company WordPress Theme
Wanna give your publishing company an amazing boost that will bring it to the top? Thanks to this modern template that come alongside a set of Cherry Plugins, layout options, and custom widgets, you will be ready to write your own success. Additionally, don't forget about a marvelous WordPress Live Customizer that allows tweaking your design live without any page reloading.
Editorso – Impressive Writer WordPress Theme
A bright variant that will bring to people's notice your creative activity and talent. Take advantage of the feature-rich drag-and-drop builder that allows changing a layout structure, widgets positioning, and location of the key navigation elements. By the way, you will also get a few types of galleries to brighten up your online-project with some images.
Bookworm – Excellent Authors WordPress Theme
If you're an author who dreams of getting thousands of readers who will adore his or her books. Thanks to Bookworm, it will be possible to create your personal profile. You can introduce to your core audience your recently published books and upcoming book releases. It will be also amazing to make use of the author's blog and tell people some details about your novels.
Max Paxton – Modern Personal Profile Page WordPress Theme
A stunning theme that is considered to be a great variant for freelance writers who want to spread the word about their writing. By means of various content modules, you can add buttons, images, web forms, and other elements to your website. Moreover, an enormous collection of Google Fonts will make it possible for people to perceive the presented information in the best way.
Jack Baker – Stylish Author WordPress Theme
An impressive template that has a huge set of options needed to create a wonderful website. First of all, you will be glad to get high-quality topical images that will make a presentation of your writing skills even more attractive. In addition to this, it will be possible to explain every aspect of your activities by means of Cherry Plugins.
Identiz – Innovative Personal Blog WordPress Theme
Identiz is a modern theme that will allow you to impress your personality and make people become interested in your books. If you want your readers to meet you, just take advantage of the amazing booked calendar that will make it possible to check out your schedule of events. By the way, your website will certainly showcase your identity for the reason that the package includes a wonderful WordPress Live Customizer.
Jayo – Marvelous Freelancers & Agencies WordPress Theme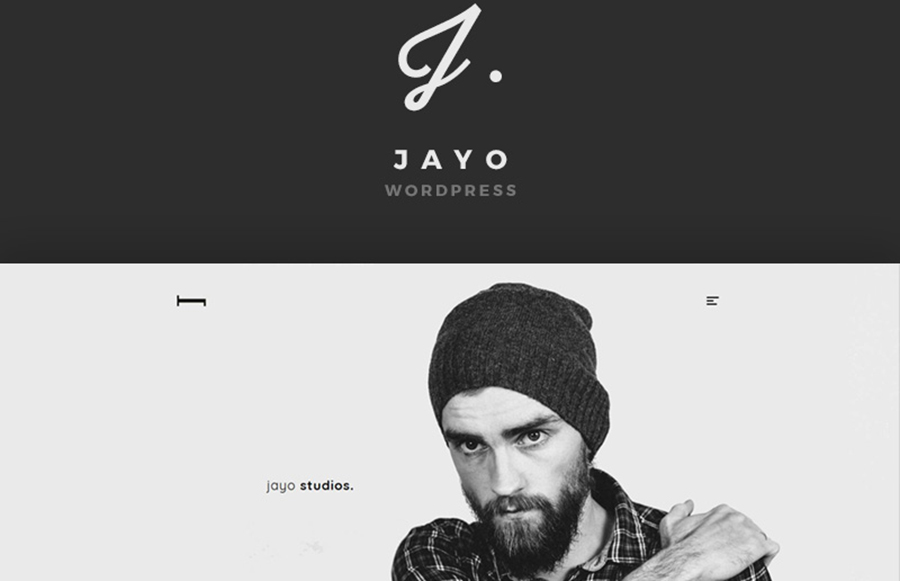 A brand new theme that will capture your attention with its minimalist look and impressive functional tricks. By means of the powerful Elementor Builder, you will be able to drag-and-drop your content and thus, build your online-project in no time. You can create attractive video, slideshow, and quote posts that will certainly attract a lot of readers to your website.
Everly's Blog – Minimalist Author Blog WordPress Theme
Make your blog stand out from the crowd of other author's blogs by means of this unusual design. In order to catch the eye of people from social networks, you can just make use of the marvelous Instagram Feed. Furthermore, you will get nice-looking full-width and sidebar pages with slideshows that will make your visitors agape with wonder.
Moroseta – Wonderful Writer WordPress Theme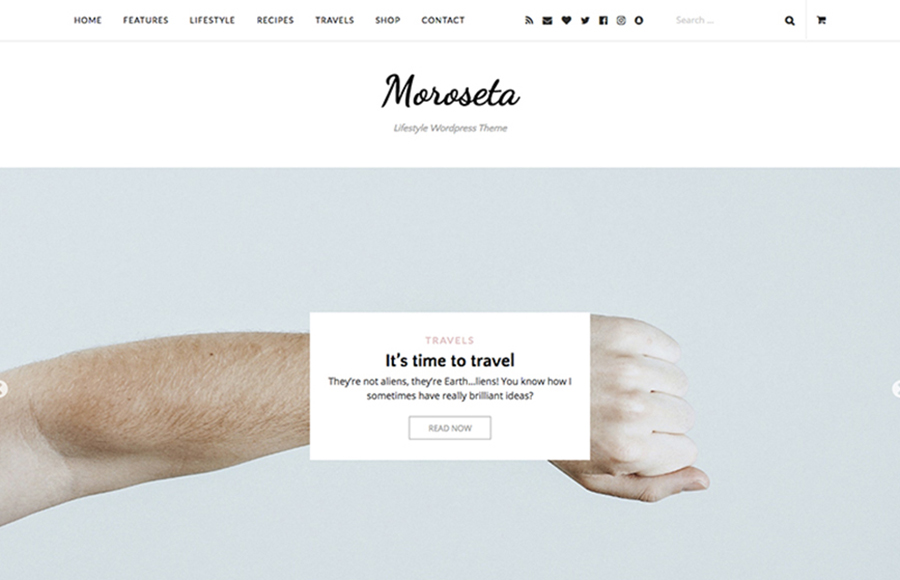 Wanna present an array of engaging posts but save a minimalist look of your pages? In this case, pay your attention to Moroseta that comes together with a stunning WooCommerce package, user-friendly contact form, and five ready-made blog layouts. In addition to this, you will get an amazing chance to work with your colors and fonts without any difficulties with the help of the fully-fledged WordPress Live Customizer.
Jordan Turner – Bold Life Coaching WordPress Theme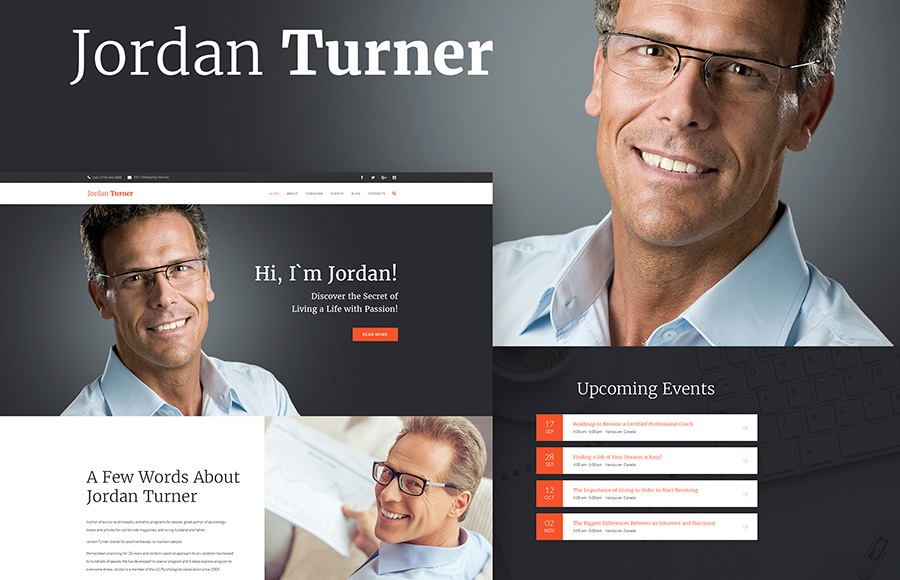 Allow people to get familiar with secrets of your activity and become interested in it. In order to refresh the appearance of your website, you need to make use of good-looking header and footer layouts, attractive pre-made pages, and stylish bonus images. You will also get a marvelous mega-menu that allows dividing your content into logical categories.
Max CV – Convincing Resume & Personal Portfolio WordPress Theme
Need to impress your potential readers with an eye-catching portfolio that will introduce all your perfect skills in writing? With the help of this fashionable template that includes a powerful Revolution Slider, WordPress Live Customizer, contact form, and multiple widgets, everything is possible. Don't forget to take advantage of the stunning clients carousel, portfolio masonry, and price table.
Book Store – Bright Books WordPress Theme
If you decide to opt for this good-looking template, your visitors will feel like the visit a real bookstore but on the web. Thanks to different types of the gallery, you will be able to spice up your online-presentation with some high-quality images. Make use of various social options, video and audio integration, and impressive animations to get even more attention from your core audience.
Jack Peratta – Impactful Writer WordPress Theme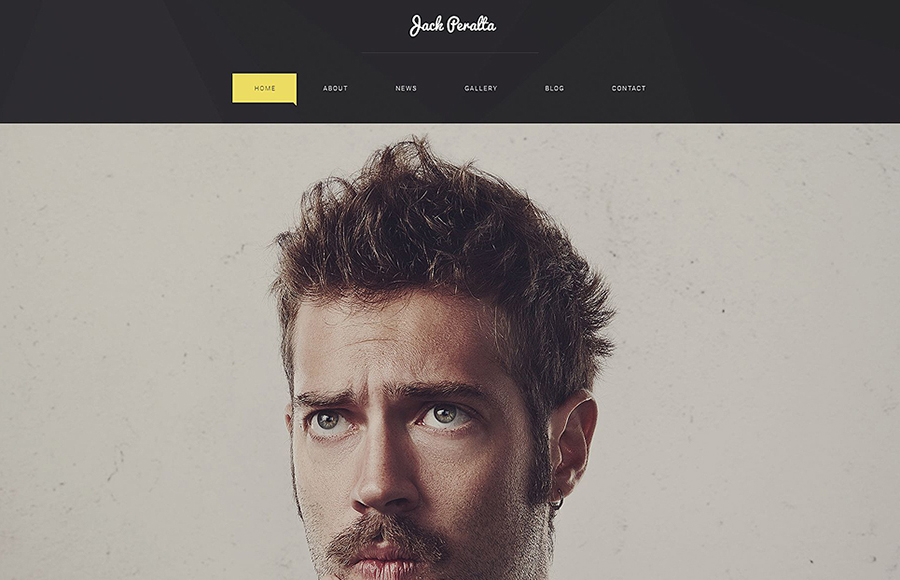 Jack Peratta is a beautiful template that has a set of amazing features that will make every writer's website become popular. Thanks to a great contact form, each fan of your books will be able to write you a few words about your talents. Moreover, you can take advantage of sortable galleries, Google Fonts, and custom page templates to create a unique website.
With one of these good-looking and impressive templates, you can be sure that your books won't be left unnoticed. A plenty of people will decide to buy them and know more about their talented author. After all, we wish you to get more and more inspiration every single day and gladden your readers with more new books. Thanks for reading!