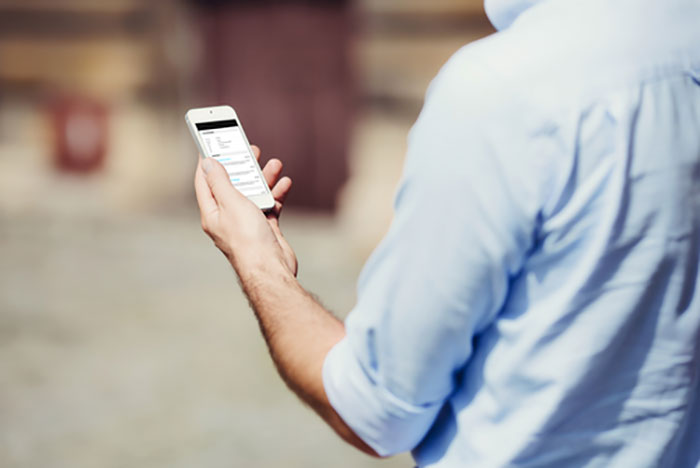 WordPress to iPhone App
If you have a blog, you want to get as much mileage out of it as possible. Posting regularly, integrating SEO best practices and gaining followers are all important pieces of the puzzle. But, beyond this, have you thought about apps? Apple has one of the most loyal brand followers, claiming just under 43 percent of the smartphone market, according to Yahoo Tech. This means if you want to appeal to a vast audience, it's time to turn your blog into an iPhone app. And, with the never-ending advancements made to the iPhone 6, apps are clearer and more visually appealing. To get your WordPress blog converted to an app, follow these steps:
Understand Plugins
Whether you're a newbie or a veteran, the key to making your blog into an app is to get familiar with the nuances of plugins. When you opt to use a plugin, rather than entering code, you're giving yourself the option to easily turn that function on or off at a later time. There are nearly endless options to choose from when it comes to plugins, but you'll need to focus on the ones for app creation.
Decide on a System
Once you've whittled down the litany of plugins available for WordPress, it can still be overwhelming to know what to choose. To help narrow it down, here are three great choices:
Blappsta: Some of the big draws of this program are that it is free to users and it is compatible with both Apple and Android. It's also intuitive to use, so beginners may find this helpful for their first app-creating experience. Some of its features include enabling push notifications, integrating numerous social channels and allowing comments.
Wiziapp: This plugin gives you the power to create a native iPhone app and send push notifications. It's more complex than Blappsta because it supports numerous languages, makes it easy to monetize your app and gives readers the option to favorite blog posts to read offline later. With more complex functions, Wiziapp is ideal for more serious and technical bloggers.
Mobiloud: Lastly, this plugin helps users that want to be entirely hands off with their app. While this program does allow you to handle the coding and details if you want to, it's optimal for bloggers who want to have their native iPhone app built and published for them. This plugin automatically updates your app with your content and changes to your menu or configuration. If you make a change on your website, Mobiloud updates it on your app without any work required from you.
Think About the Big Picture
Once you move forward with the creation of your app, think through the details of the big picture. Decide which push notifications you want to send and how often. Think about what features will appeal most to your target audience. It's also worthwhile to look into monetizing your app as a way to bring in some extra income from your hard work. Whatever your blogging goal is, consider the details that will help you achieve this goal.
Blogging is never easy, but with an iOS app, you'll maximize your efforts, and your potential will (finally) be realized.