Web Design Trends of 2015
2014 was a year filled with specific design trends that we all came to know and love. I'm not one to jump on the bandwagon, but I do feel that it's important to keep up-to-date with the latest trends. It's just good business sense, because I know that clients are going to be asking for the latest and greatest. It's important that I know and understand how to implement and use them in my design work. I don't think that 2015 is going to be any different. We're going to see emerging trends, and were going to see current ones grow even more popular. Let's take a look at web design trends and graphic design trends for 2015.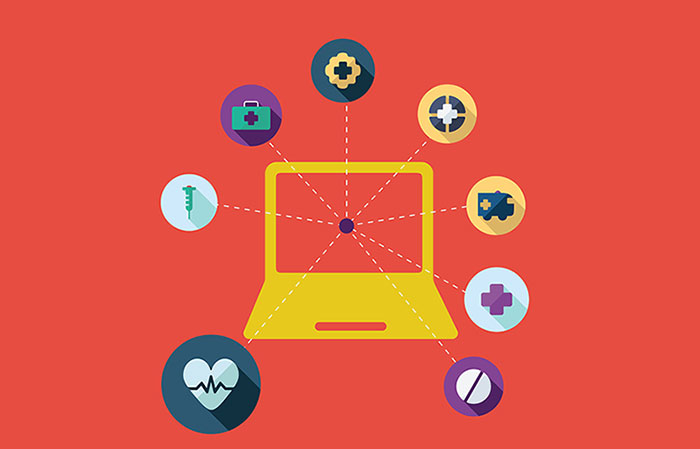 Flat Design
Whether it was print design or web design, flat design was everywhere. The simplification of graphics icons user interfaces and everything else seemed to take a forefront. I don't think that flat design is going to go away this year. We may see new variations of it, or specific twists that add a touch of interest.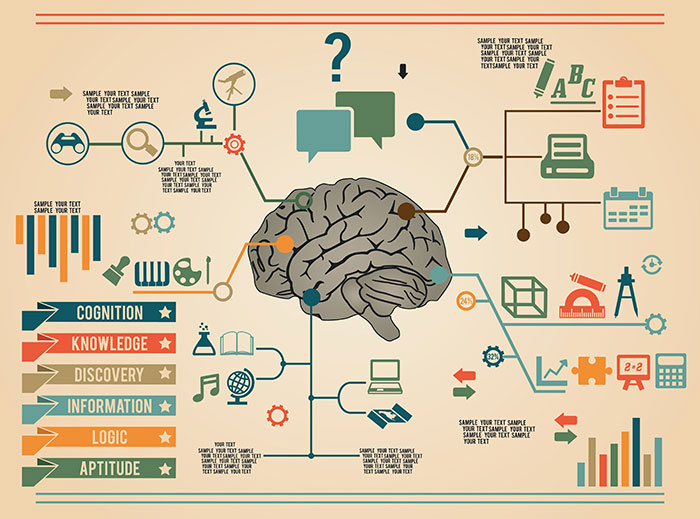 Infographics
We saw 2014 as a year packed with infographics. Pretty much if you made an infographic, it went viral. We saw it taper off towards the end of 2014, and I'm sure it will decline a little more. If it does jump back into popularity, it will be because people will be creating animated infographics using SVG, javascript, and CSS.
Vintage And Retro Design
While I've seen a lot of streamlining the in simplification, I've also seen a lot of designers going the other way. If done right, vintage and retro style design can really make your work stand out in a sea of modernism and simplification.
I don't see vintage and retro design going away anytime soon. I think that designers are still going to create vintage graphics and vector designs. I think we'll still see those all over web design and graphic design websites.
Parallax
I don't think that parallax scrolling from 2014 is going to die this year. I think that will see a lot of modifications or additions to the effect. We might even see some sort of animation or something as we scroll. Imagine an image or a graphic in the background that is animated while it scrolls behind the foreground. I think somebody will probably come up with a way to do parallax video scrolling. I didn't say that I think it would be useful, I just mean I think somebody will try it.
Animated Scrolling Effects
In 2015, I think the trend will grow even more of having things fade and slide in as you scroll down the page. This is a really nice effect and it really gets people's attention. I see people adding to this and making websites even more dynamic than they are now.
WordPress themes, such as Divi by Elegant Themes, implements these kind of features. Images, graphics, and icons scroll in and fade in as you scroll down the page. I think more WordPress theme developers will jump on this bandwagon, adding these effects to their themes.
Frameworks
We saw a lot of frameworks emerge in 2014. This trend will continue in 2015. We'll see the top frameworks, such as bootstrap and foundation 5 only get stronger and make improvements. Will also see new frameworks emerge, and possibly fade away just as fast.
With web development companies such as DesignModo creating frameworks for rapidly building websites, will only see more developers follow in their footsteps. We will see more WYSIWYG website builders burst onto the scene. Landing new web design clients may become a little more difficult for some of the smaller web designers and developers out there.
More Consistency
We've all known that Internet Explorer has been the dark horse of web design and development for quite some time. I've heard rumors the Internet explorer being scrapped and a new browser equivalent to Firefox and chrome being developed. If what I hear is true, then we may see PC users that don't already use Firefox and Chrome getting a better web experience.
This will also make it easier for web designers and developers to create more consistent websites, without having to go back and add workarounds for different versions of Internet Explorer. I would love to see this happen, because we could focus more on developing beautiful sites for the web and less on implementing IE workarounds.
Big Images And Videos
Website speed is always a factor with any website. However, bandwidth is increasing, and with services like 4G and whatever comes next after that, the web is more accessible than ever. Websites tend to load quicker because there's more bandwidth. One thing that will be implemented a lot more is larger images and videos. With popular sites like Vine, which is all video content, it's evident that videos get a lot of attention.
While images will get larger, especially for desktop users, we will most likely see more methods for serving the smallest file size. Responsive design will evolve even further to accommodate mobile users. Just because we have extra bandwidth, it doesn't mean we have to use it. Also, remember that website speed has an effect on SEO as well.
Conclusion
What are your predictions for the emerging web design trends of 2015? Do you know about something I haven't mentioned here? I'd love to hear what your predictions are about the upcoming year. Feel free to leave your thoughts in the comments section below.