10 Best Photography WordPress Themes That Make Your Heart Beat Faster
Photography WordPress theme can become an essential part of your professional growing and further development as a successful photographer. The founder of Microsoft Bill Gates wrote in one of his books that those, whose business is not connected with internet web, will not have it at all soon. According to this statement, any commercial photographer needs an online business card now. It can not only help to run your business properly, but also to attract more attention of your potential clients to your photography site. And 10 stunning photography WordPress themes will help you to create the best one.
Nowadays photography website template is no longer a luxury. It is a real means of transportation over the vast expanses of business world. Thousands of photographers every day become convinced that if you want to be known and recognized – there is nothing better than a catchy portfolio template. It is true even if you are currently working in some studio and don`t need extra private orders. Because nobody can be 100% sure of what problems can arise in future. It is possible that tomorrow you will have fewer clients. In this case, portfolio WordPress template site will immediately become a vital necessity, and perhaps a principal means of attracting your target audience. Furthermore, it's not expensive and does not require any special knowledge.
For the vast majority of professional and beginning photographers having a website is an absolute must. There are many social networks where you can share your images, for example Facebook, 500px, Tumblr, Flickr, Instagram, Pinterest and other. Your presence on such resources can certainly be useful. However, the biggest advantage of creating your own site with one of the top 10 photography WordPress themes is that you have complete control over design, navigation, ads and the content. That's why you shouldn't hesitate. aAll that you need to create the best photography site ever is to choose one of these 10 photography WordPress themes!
Happy Moments Videography WordPress Theme
Photography WordPress Theme (Portfolio)
Elegant Photography WordPress Theme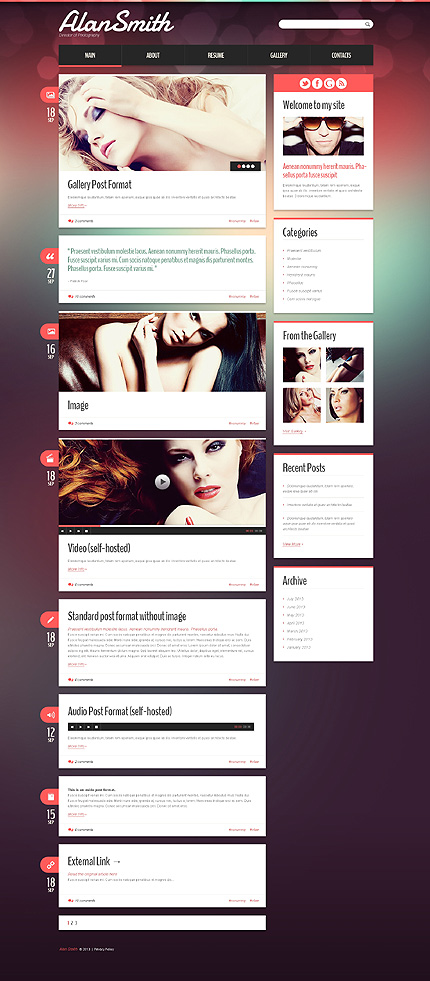 Vivid Photography Portfolio WordPress Theme
Photographer Portfolio WordPress Theme
Serene Photographer Portfolio WordPress Theme
Fashionable Photography WordPress Theme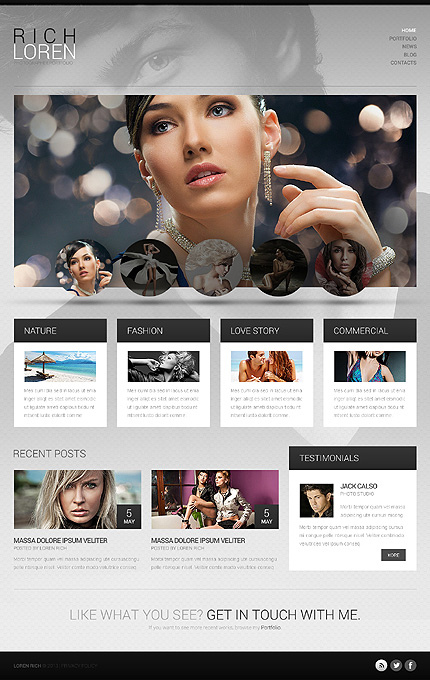 Photographer WordPress Theme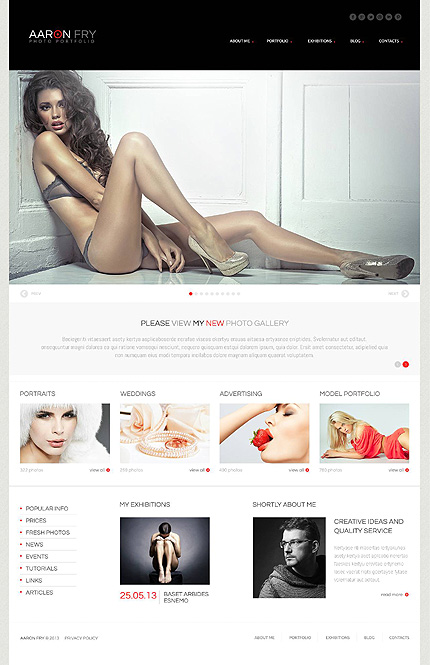 Simple Photography WordPress Theme
Dynamic Photography WordPress Theme