Landing Page Template
The first premium website template is here, and it's called Landing. I created a simple landing page template to entice visitors to covert to buyers. With a dominant, confident layout, and a clean look, Landing is the landing page template for your product or service. Entice visitors to sign up for memberships, or persuade them to make a one time purchase. Landing is a landing page template that is flexible. It has all of the features you would expect to see from a premium-grade landing page template. Minimally designed, Landing makes the process of building a landing page easy. Below is a screenshot of the main area. Below that, you can directly download Landing if you're a member. You can also view a live demo.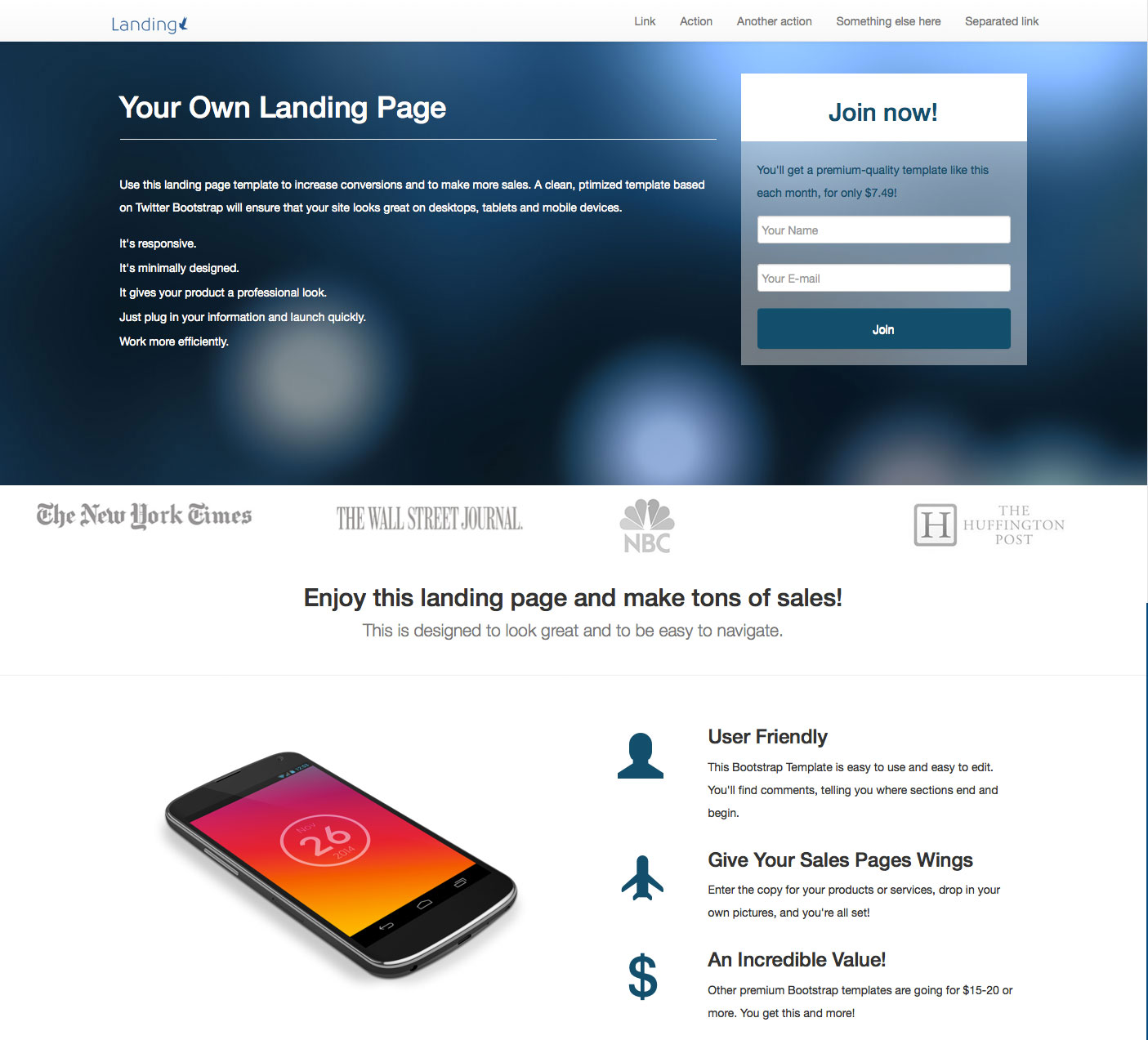 Landing has been built with the task of building trust in mind. With tried and true methods, such as social proof, this landing page's sole purpose is to generate sales. There are plenty of opportunities to add the benefits of your products or services. You can list the advantages of what you are selling, which helps persuade visitors to buy.
I've placed placeholder images throughout the template, but you can easy add your own images. I used a combination of Glyphicons that are readily available in Bootstrap, and custom generated SVG files. This means that your landing page will look good on regular device displays, as well as retina displays. Landing is built with Bootstrap 3, so you know that it's responsive, so it will look great on tablets and mobile devices.
Download Landing: A Bootstrap Landing Page Template
Landing is available for download to Premium Beacon members. It is the website template of the month that is available to premium members. To download Landing, click the link below. To view a live demo of Landing, click here.