Creative Free Website Photoshop Templates
I decided to seek out some quality Free Photoshop Website Templates that you can use in your mockups and web design work. You can either turn these into fully functioning websites with a little slicing and css knowledge. You can slice these up in Photoshop or Fireworks and bring the slices into an html website, or you can create your own WordPress theme based off of any of these templates. Another option is that you could modify the template and make the design your own. Either way, starting from a template will save you time, because the groundwork has already been laid out for your site.
There are templates for all types of websites. You will find templates for food websites, business, corporate, and more. You can download a designer's template, as well as a political site. There is even a magazine style template and a fashion Photoshop website template. Below, you will find some quality Free Photoshop Website Templates that you can use in your work.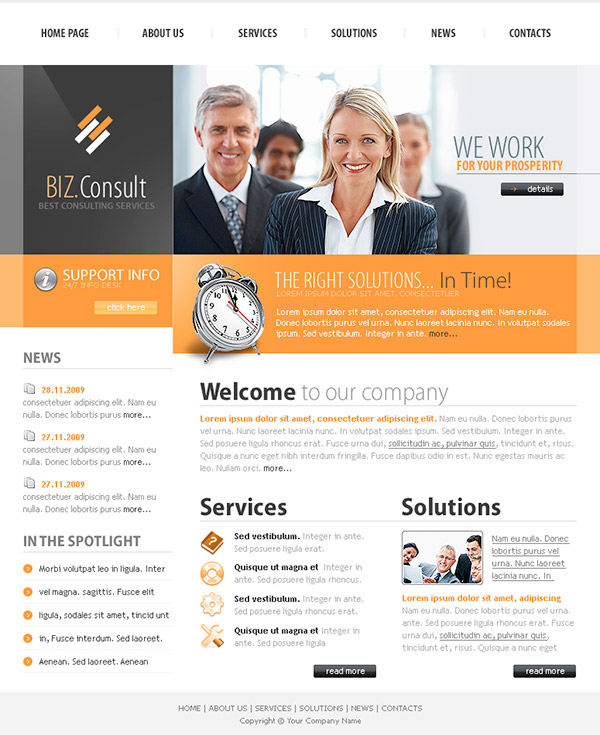 Conclusion
I hope these free Photoshop website templates will be useful to you. You can use them in your projects or modify them for your own work. There are tons of great resources out their to make your work easier. You can save tons of time by using Photoshop templates to create quick mockups. Photoshop templates are a good starting point when you are in a pinch for time, you have a good idea of the direction you want the project to go, and you want to hit the ground running. Simple open your template in Photoshop, make your changes, and slice up your new site!
Have you come across some great free Photoshop website templates? If so, which ones are your favorite? Feel free to share your resources in the comments section below.