20 Refreshing WordPress Themes
Seasons come one after another, and, fortunately, webdesign does not stay where it is. There are new elements being constantly developed that help modern websites beat the competition and make it to the top.
This autumn brings us a rich crop of webdesign novelties that make website visitors 'wow' at the new quality of experience they get. Awesomeness of the best templates of autumn 2014 is not the merit of one element. It's a well-crafted interplay of sleek design, extended color palette and great interactive functionality that keeps guests on your page. Attention, which these templates give to user experience, pays back manifold and shows that you are a top company in your sphere.
When we speak about major breakthrough achievements of this fall in webdesign, the first thing that comes in mind is the release of the long-awaited new version of WordPress 4.0. WordPress is the most popular and widely used CMS (Content Management System) so far, so there is no doubt that everyone is now crazy about the new abilities it brings. Parallax sliders and interactive homepages, more options to customize your template, and simpler process of website localization… This are just some of the new functions it brings for creating a website that will leave a lasting impression and make users return to the page multiple times.
It is hardly surprising that the best templates of autumn 2014 run on WordPress CMS. Top 20 WordPress themes, which we want to present you in this post, have incorporated all the best achievements in web deign of this autumn. They deliver you a clean, visually convincing page, where every element is polished to perfection. Visitors of your site will appreciate the great experience that the page delivers, enjoying simple navigation and clear structure, large interactive sliders, great portfolios and many feedback options.
If you want to bring your business to a new level of greatness, then you can't miss top 20 refreshing WordPress themes that stand on a new level of quality. The best templates of autumn need to be fully experienced. Try the Live Demo version of them and see the future of webdesign today!
Joy of Being Helpful: Charity WordPress Theme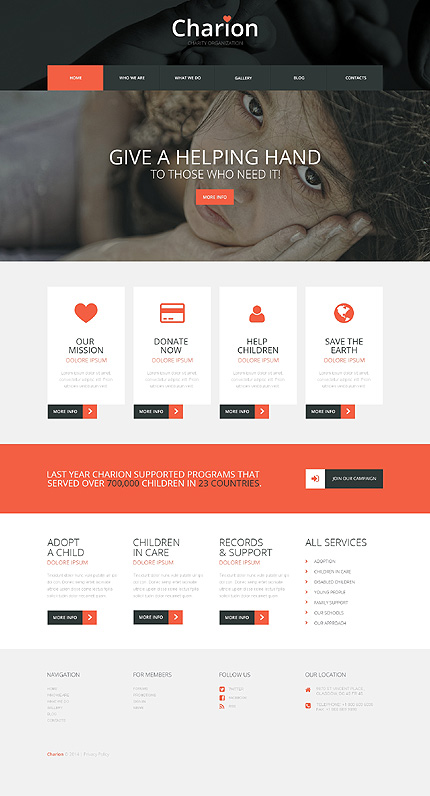 Successful Promotion: Ad Company WordPress Template
Romantic Medieval Experience WordPress Website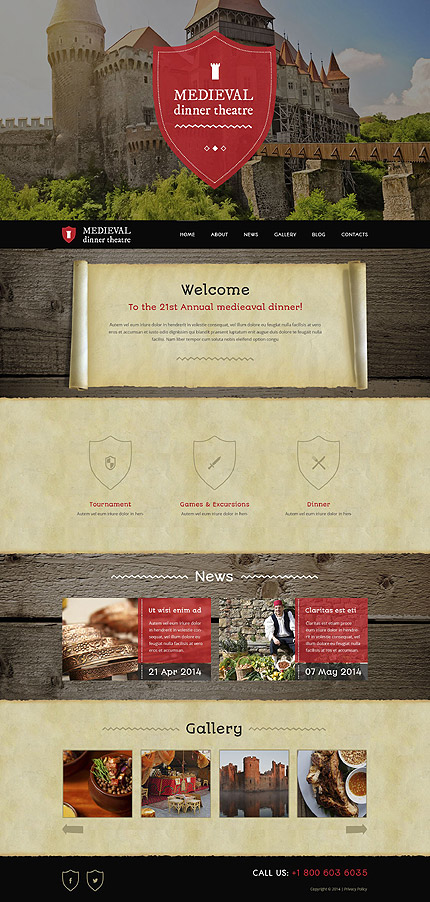 Successfully Clean: Cleaning Company WordPress Site
In Union With Horse Responsive WordPress Design
The Hottest Taste of Mexico WordPress Theme
Forever Together: Dating Agency WordPress Template
Time to Scare: Halloween WordPress Website
Strikingly Clean: Car Wash WordPress Site
Amazed At What You Do: Personal Website WordPress Design
Clear-minded and Ambitious Enterprise WordPress Template
Putting Your Heart and Soul Into Music WordPress Theme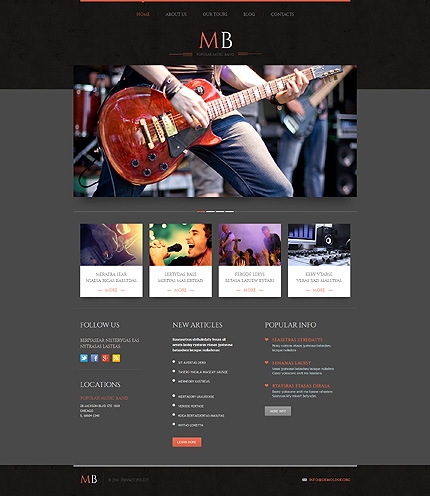 Well-functioning Smartphone: Repair Center WordPress Site
Conceptual Advertisement WordPress Website
Unforgettable Day: Paragliding WordPress Template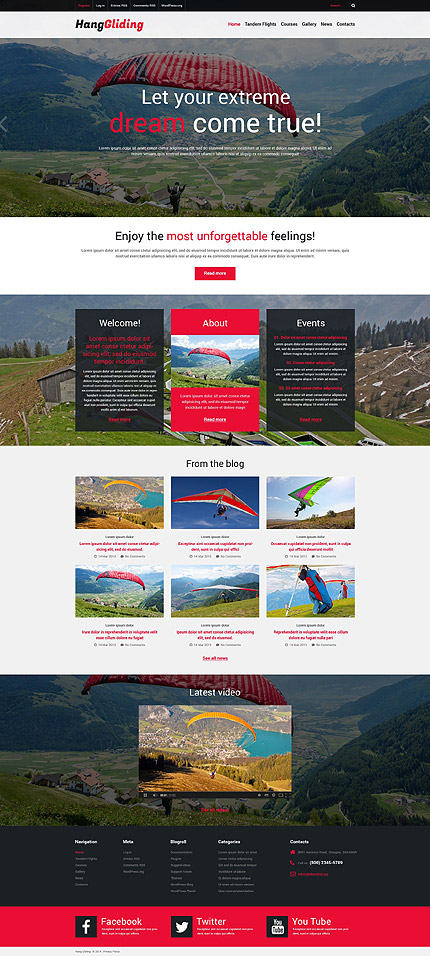 Sun-loved Crops: Agriculture WordPress Theme
House of Tomorrow: Architecture Responsive WordPress Design
Express Your Uniqueness: Tattoo Salon WordPress Theme
Constructing Your Dream: Building Agency WordPress Website
Best Moments In Motion: Videography Responsive WordPress Site