Lovely St Patricks Day Badges
If you need a little luck of the Irish, I have just the thing for you! A good badge can go a long way, from a flyer, to a website or a business card. It adds a touch of credibility that you can't ignore. People notice a nicely composed badge or design. I put together a collection of free St Patricks Day Badges you can download for free. They range from nicely crafted graphic elements to flat and modern design. There are also typographic arrangements, too. Let's take a look at these St Patricks Day Badges you can download for free.
Happy St Patrick's Day Elements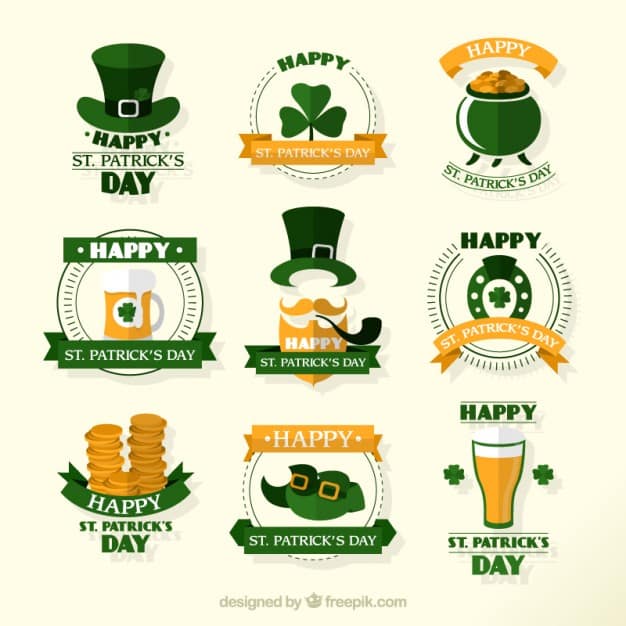 The right mix of colors makes all the difference. This is a truly wonderful set of badges and graphics for St Patricks Day.
St patricks day badges
These simple typographic badges have a unique look that would be great on greeting cards, etc.
Cute Saint Patrick's day sticker collection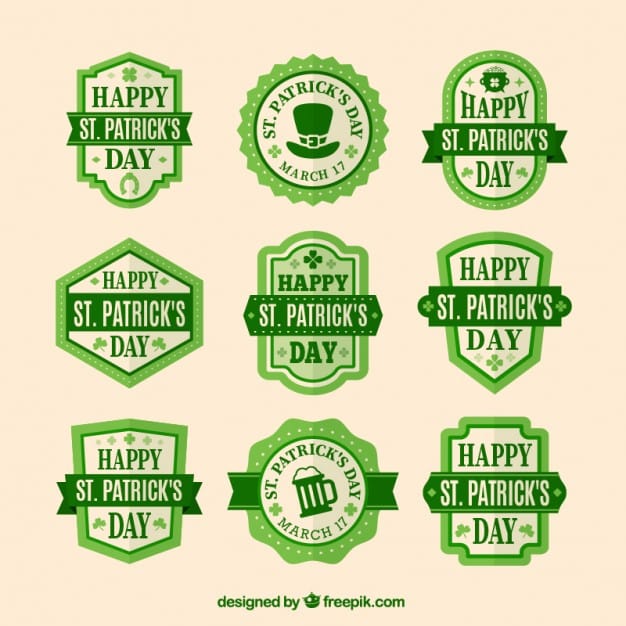 These badges are more geometric in nature, but they would look great as stylistic labels on a bottle.
Variety of St Patrick badges
I like the mix of different textures in this one. You have flat colors mixed with stripes, which creates some variation.
St Patricks day cute rounded badges
These flat designed simple badges remind me of decorative poker chips, which is cool.
Conclusion
I have put together a killer collection of free St Patricks Day badges you can download for free. There are a variety of different badges here you can use on just about any project imaginable. My favorite set would have to be the ones focused on typography. There's just something awesome about a well-crafted typographic composition. Which one of these is your favorite? Leave a comment below, sharing what you'll use these for.